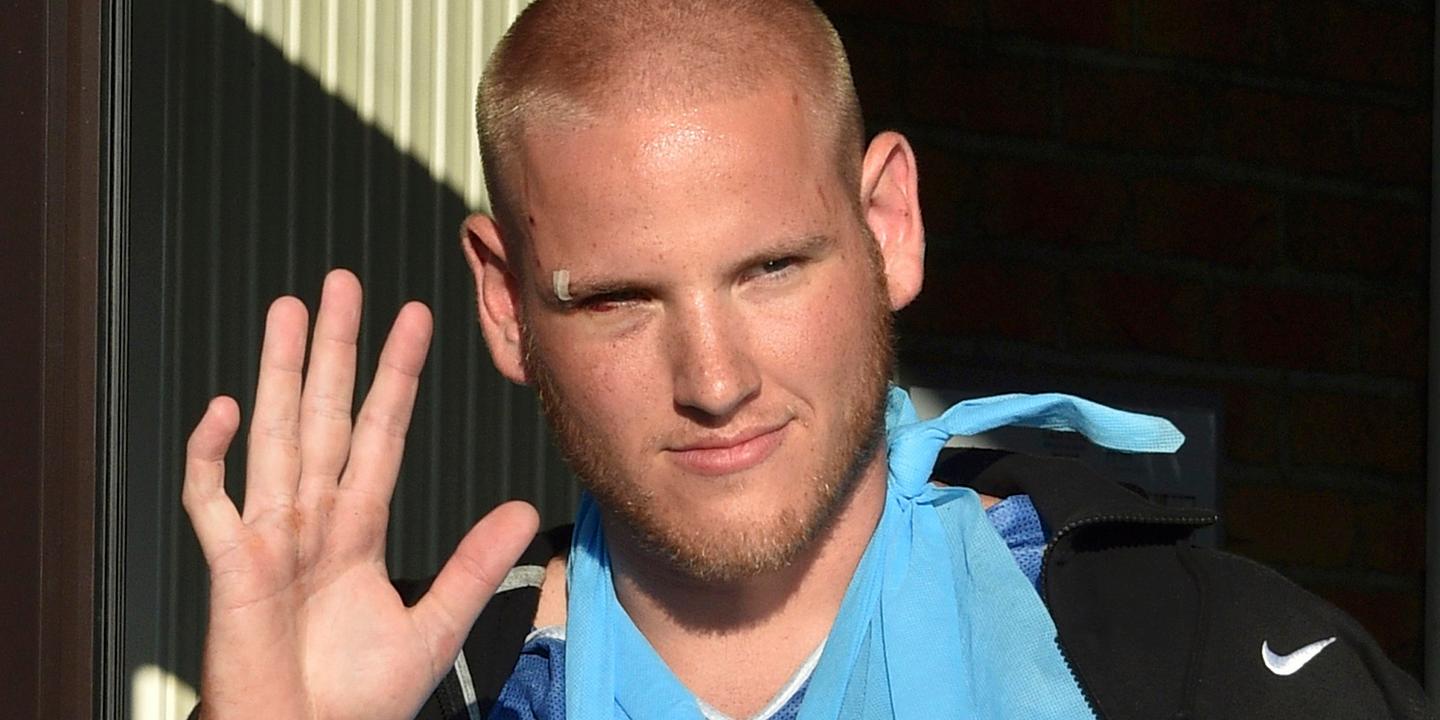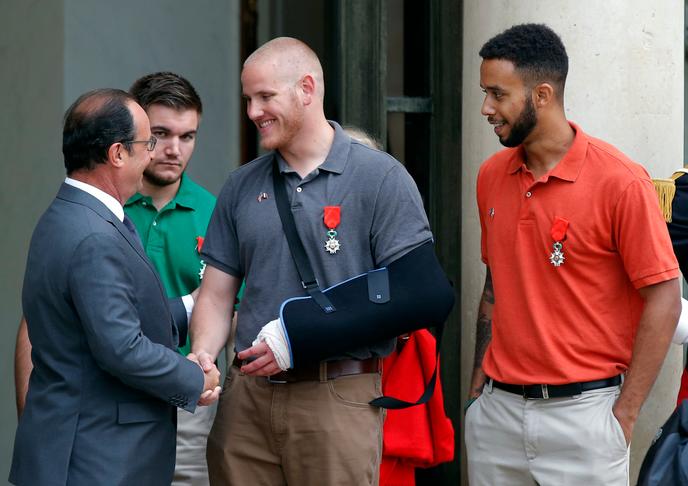 Spencer Stone will have mixed memories of his stay in France. The first time he set foot there, on August 21, 2015, he fought bare-handed with a terrorist armed with a Kalashnikov, a Luger pistol and a cutter on a train. Thalys.
The second time was to testify at the trial of this attack, which he partially prevented, before the special court of assize in Paris. This former US soldier, a victim of discomfort during his flight from the United States, was admitted to the emergency room upon his arrival in Roissy on November 18 and eventually returned to his country without a word after five days in hospital. 'Hospital.
On Thursday December 3, Spencer Stone was finally able to tell the long minutes of his clinch with the Moroccan jihadist Ayoub El-Khazzani via a video conference from California. After some technical hesitation, the "Hero" Thalys, as several passengers have called it, appears on the screen. White shirt, square jaw and short blond hair, he's about to meet an unexpected adversary: ​​the court interpreter. Before saying anything, he asks him to take off his mask so that he can "Read His Lips". The soldier does it. And his story begins.
Story:
"Like an animal trying to flee its predator": the Thalys attack narrated by the passengers
At the end of the summer of 2015, Spencer Stone is on vacation in Europe with two friends, Aleksander Skarlatos and Anthony Sadler. On August 21, the three young men took the Thalys from Amsterdam to Paris at 3:17 PM. The train stops at Brussels station, where jihadist Ayoub El-Khazzani boarded with a rolling suitcase containing a war arsenal. Spencer Stone falls asleep, wearing headphones. About thirty minutes later I was awakened by a train conductor running down the aisle. I took off my headphones and heard a window break and people screaming. " The interpreter starts to lose track: "Can you say sentence after sentence?" "
"It was the second time he tried to kill me"
The soldier, nevertheless calmly expressing himself, continues. He sees it "Ayoub", as he calls it, picking up a Kalashnikov from the ground. While he was sleeping, a French bank employee, Damien A., got into an argument with the terrorist in the restroom. A French-American English teacher, Mark Moogalian, took advantage of the confusion to grab the rifle. The jihadist shot him in the back with his Luger and then picked up the fallen Kalashnikov in the driveway of car 12.
You have read 66.86% of this article. The rest is for subscribers only.
Source link