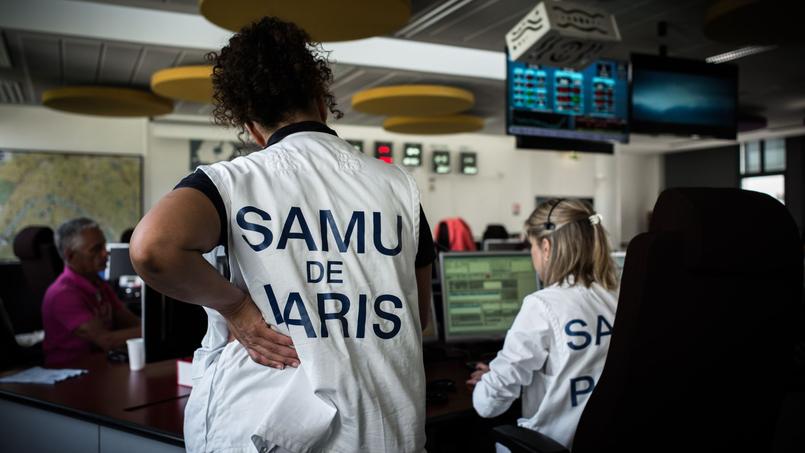 Firefighters defend the creation of a unique number, the 112. An idea that does not love Samu.
"You are in contact with the Samu, wait for a regulatory authority to take charge of your call …" In 2016, more than 29 million calls were made to the 101 Samu regulatory centers. But among them more than 4.6 million were satisfied with this vocal greeting, one in six unanswered calls, reveals this week The point in his new ranking of hospitals and clinics.
A chilling and overwhelming figure that is disputed by the trade union Samu-Urgence de France (SUdF). "There are not so many of our fellow citizens who can not reach Samu.In this mass of calls there are indeed unsupported calls, and it is a pity, but especially" pocket calls "numbering errors, emphasizes the chairman of SUdF, Dr. François Braun You have to be careful with dangerous quick couplings involving a system that saves lives. "
Lost calls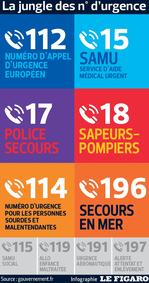 In fact, these statistics do not make it possible to distinguish the attraction of a victim from cardiac arrest from a hoax. But these numbers are still embarrassing to the bosses, because they are far removed from the recommended SUDF standards, which stipulate that 99% of the calls must be answered by a medical-regulating assistant in less than 60 seconds. Only two centers achieve this: Samu d & # 39; Orléans and Verdun. For many emergency doctors, this order again reflects the dire circumstances in which emergency services work. "Doing more in a context where the hospital is dry," says Dr. Christophe Prudhomme, spokesperson for the Association of Emergency Physicians of France (Amuf) and emergency physician at the Avicennes Hospital in Bobigny (AP-HP).
These lost calls also revive the debate around the organization of emergency situations, and in particular the division of the work between the Samu and the firefighters. Two emergency services compete while a single emergency number, the 112, unites them and has been running for seventeen years. A number that is accessible even without a SIM card or with a locked laptop. In the approximately fifteen approximately 112 platforms set up in France, firefighters, in cooperation with police or Samu supervisors, are called up for all types of emergency situations (malaise, forest fires, traffic accidents) and send appropriate rescue teams. Last year, of the 20 million calls by firefighters, more than 7 million came from 112. But this model has been adopted in many European countries, such as Spain, the Netherlands or Finland, is far from unanimous in France.
Mutualize the funds
While the Ministry of the Interior, the Amuf and firefighters want the 112 to be the only real emergency number, this system does not convince the trade union Samu-Urgence de France. The latter has a glance at the disappearance of the role of doctors. "112 is the emergency number you need to call if you do not have time to think and you need to be rescued as quickly as possible," says Dr. Patrick Hertgen, physician-colonel and vice-president of the National Federation of Firefighters of France (FNSPF). In these situations, doctors are not helpful. This happens when the applicant needs medical advice for a child who, for example, has had a few days of fever. "
If we give 18 and 15 for this unique number, we would bundle the resources allocated to the 450 centers for emergency calls (15, 17, 18 and 112) and react faster, say the 112 defenders. would still be necessary to de-compartmentize these different services. "Today, if you call 18 for a cardiac arrest, you should know that there is no interconnection between the firefighters and the Samu, the firefighter operator takes your coordinates, the address of the emergency room, then takes his telephone to contact him. take with his colleague Samu and dictate all this information to send a team on the spot, Uber or G7 taxis do better than us when it comes to computer systems, "says Dr Prudhomme.
The death of Naomi Musenga, whose call for help was ignored by the Regulatory Assistant of Samu 67, brought these dysfunctions to light. "If we had an efficient system, the firefighter's operator should never have called the medical check-in assistant, and the call should have been passed on to a Samu doctor," says the Urgency emergency unit Ile.
Source link