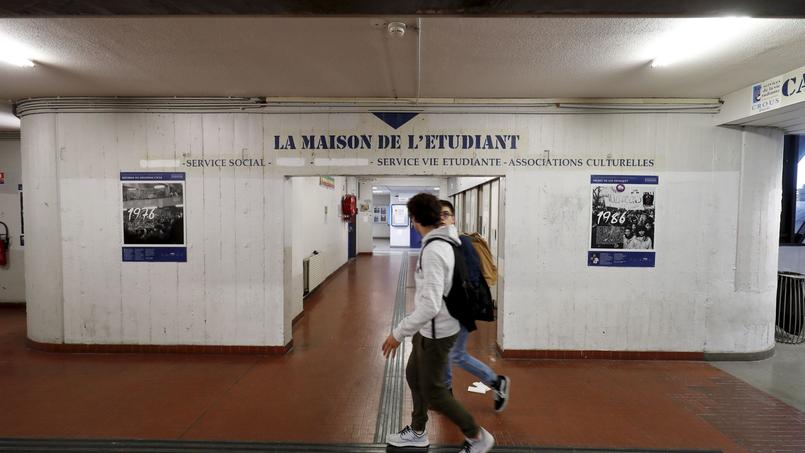 The school year 2018 costs 1.31% more than last year, according to the annual survey of the student association Unef about the costs of student life.
Rents too high, expensive public transport: the cost of living continue to rise for students a few weeks back to college, worries about the Unef (National Union of Students in France) in a report released Monday. The start of the school year 2018 costs 1.31% more than last year, which had already risen (+ 2.09%), according to the annual survey of the student association. For more than half of the students (56%), this increase exceeds the level of inflation, estimated at 2% in June in a year, according to the report, revealed by RTL.
»READ ALSO – All good deals to find your student accommodation
After receiving all help (scholarships, APL, etc.), the average monthly rest for a student is 837.72 euros, an increase of 129.59 euros, calculated the Unef. To improve the living conditions of students, the trade union calls for the revaluation of 20% of the scholarships and APL – frozen in 2018 – and the expansion of the support system, while 73.5% of the students are excluded by & # 39; UNEF .
The return of the rental management claimed by Unef
The two main factors of the increase are the rent increase – 54% of the student budget – and public transport. Eight university cities combine the two phenomena: Lille, Nantes, Toulouse, Lyon, St. Etienne, Nancy, Angers and Rouen. Paris remains the city with rents for students at the most unaffordable rates (on average 830 euros before the start of 2018/2019) but the increase is more contained in capital (+ 0.73%) than in other cities such as Nanterre (+ 4 , 90%), Le Havre (+ 3.07%) Lyon (+ 2.85%) or Poitiers (+ 2.50%).
Unef calls for the return of the rental price framework in Lille, canceled in October 2017 by the administrative court and its extension to all university cities. In Paris, where lease control has also been destroyed by the courts, the municipality has already announced that it wants to restore it under the so-called Elan Housing Act, borne by the government and that intends to leave the possibility to local authorities for five years of experimenting with measuring.
READ ALSO – University blockades cost at least € 7 million
On the transport side, ten agglomerations (including Île-de-France) charge above the national average of 269.49 euros. In Tours, Rennes, Lyon, Dijon and Lille the subscription is almost 300 euros or more, and UNEF requires students in these cities to be "more consistent". Almost half of the students (46%) are forced to work in parallel with their studies, which is the first cause of failure at the university, says Unef.
Source link