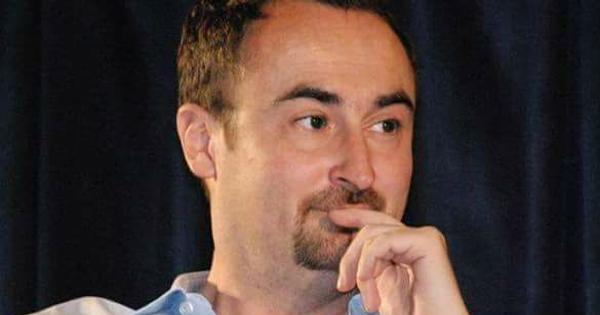 The French journalist and writer, a specialist on the continent, died accidentally on 19 August near Bordeaux.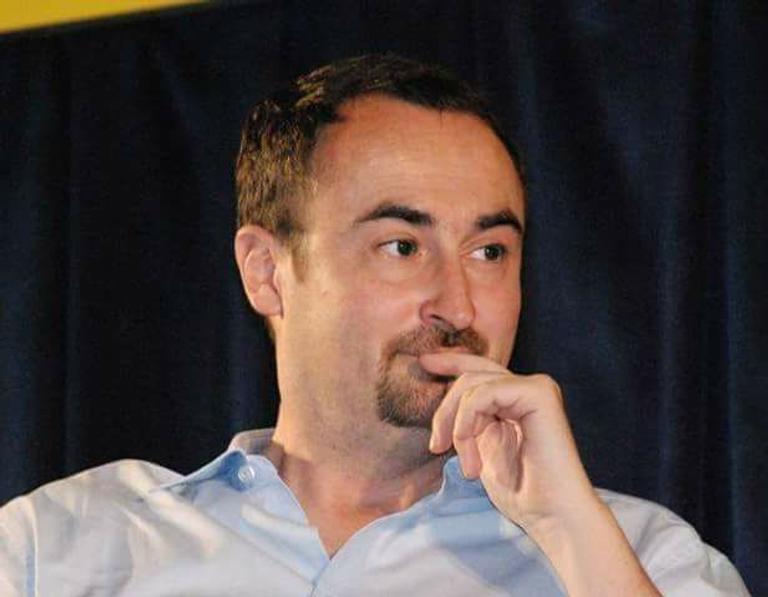 Discreet, a bit timid, an always mischievous eye, distant and an eternal smile on the lips. It was Pierre Cherruau, who died suddenly, Sunday, August 19, near Bordeaux, the day before his 49the birthday, while he saved his son from drowning.
Pierre, former classmate of the Training Center of Journalists (CFJ) of the rue du Louvre, in Paris, where we met in the early 1990s. He had just completed his studies at Sciences Po Bordeaux, a city he carried in his heart and who invariably ended in his remarks, historically connected with Africa and the open sea. Good in his picture. Africa, where he built his family and inspired his most important books. Pierre had decided to resolutely follow in the footsteps of his father, a journalist South West and correspondent of the world in the north (he died in the mid-2000s), with whom he shared the same name and the same curiosity for the world and the others.
Off the beaten path
After the CFJ, Pierre lived a groundbreaking experience in Africa, more specifically in Nigeria, where he carried out his cooperation, stationed in the east of this extraordinary country so little known in France. This experience, exciting but also trying, was vaccinated against an exotic view of the continent. This clear vision, devoid of any form of naivety, is reflected in his works, especially in a fascinating and mysterious pole, Cam in stock (L & # 39; Ecailler du sud editions, 2004). Journalism was his job, but his passion was written in all its forms. During his almost half century of existence, Pierre has published a dozen books and comics. He liked to quote this sentence from the Swedish writer Henning Mankell: "With the media we know how Africans die, but not how they live."
Pierre groove his way in his own way, off the beaten track. He traveled to places where his staff were rarely present, such as in Guinea-Bissau, a gray area in West Africa owned by a trade hub, where he investigated the new drug routes between the United States. Latin America and Europe. A report was risky in every respect: his boat was drifting and he had every difficulty returning to the coast. But this time he succeeded.
Africa has not let it go. A International mail, where for a long time he led the section dedicated to this continent, and then to Slate Africa, which he launched with Jean-Marie Colombani and encouraged readers to go beyond the limited horizon of French-speaking Africa. When Ivory Coast struggled with the post-election crisis of 2010-2011, he published a wonderful interview with South Korean diplomat Choi, the man who certified the election. Alassane Ouattara on behalf of the United Nations.
Curious and a bit mysterious
In 2013, Pierre was in Mali. He covers for Mediapart the presidential election won by Ibrahim Boubacar Keïta in the aftermath of the intervention of the French army. All press ousted during the last campaign meetings of the most important candidates. Not Pierre. He was somewhere else. A bit mysterious, it was part of his charm.
One evening, in Bamako, we visited the former Malinese minister of culture, Aminata Traoré: a thundering voice, always ready to sue the local authorities, who according to her were the former colonial powers and their multinationals. Pierre probably did not share all the categorical judgments of Aminata Traore, but he respected and listened to him, curious and open, ready to think of himself. Curious, open, alert, but also tenacious and durable, good runner he was.
One day he decided he would join his family in Dakar by train from Bamako. The train rode a little when he wanted it or could, when a mysterious force had decided to set it in motion. But Pierre was not discouraged, and when he heard the train was about to leave, he took his bag and ran to the dock. Many times in vain, until it was the right one.
After Mali in 2013 it has disappeared. A surprise, Pierre Cherruau. He warned only a few family members: here he is again for Nigeria as a cultural attaché in Abuja, the federal capital … Without doubt this new stay in this country that so fascinated him, gave him matter to another book.
The taste of freedom
At the end of his most personal work, perhaps the most beautiful, From Dakar to Paris, a trip with small steps (Calmann-Lévy, 2013), from his chronicles published in M the magazine world Peter talks a lot about his father and his own children. There is also a lot of sea, ocean. This ocean that took this terrible Saturday of August in Soulac-sur-Mer, while he saved Almami, his 10-year-old son, in a bad current and finally unharmed. At the very end of this book, Pierre Cherruau quotes the Spanish poet Antonio Machado:
Walker, there's no way,
The path is made by walking,
Walker, there's no way,
But nothing but the furrows in the sea.
Then these words addressed to his children, as if he felt it was necessary to say them quickly, because you never know what might happen: "If I can just give Almami and Marie that taste of freedom, my race will not have been for nothing." Peter was certainly a free man. By thought, in his steps along the coast of Dakar or on the beautiful beaches of Nord-Pas-de-Calais, where he was born in August 1969. Free in his writings as in his life.
Source link