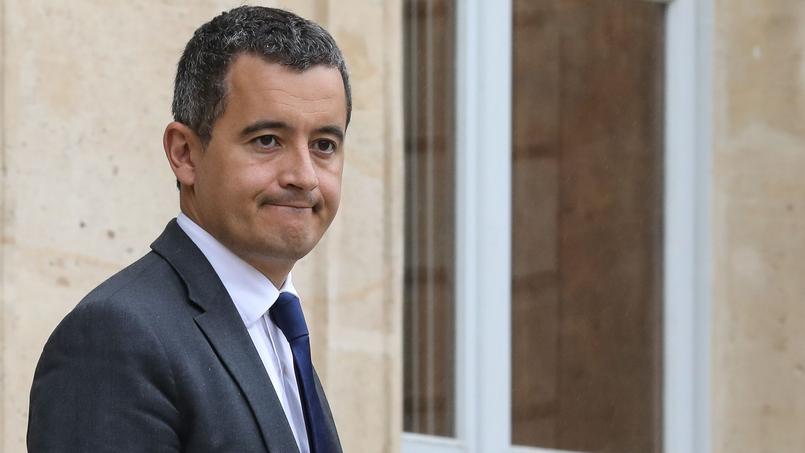 A Paris investigating judge, seized by the woman accusing the young minister of rape, said in mid-August that it was not necessary to restart the investigation after the classification without following a first complaint.
A Paris investigating judge ordered a dismissal on 16 August in case of rape and breach of trust with the Minister of Action and Public Accounts. Gerald Darmanin was in the middle of a complaint filed in March by a former call girl named Sophie Spatz. She accused the 35-year-old of raping her in 2009 when she sought help in a lawsuit. The youngest of the government recognized by the voice of one of his lawyers that he had sex with his prosecutor, but that he freely agreed to it.
Sophie Spatz had already tried to accuse him in June 2017, but without success. The dismissal of a first complaint was prompted by the lack of evidence to establish the lack of consent or the existence of a threat or other form of violence. Similar conclusions led to the decision of the investigating judge on 16 August following a new complaint from the civil party filed on 28 February. "Lack of consent is not enough to characterize rape, it is still necessary that the wrong reason has been aware of the imposition of a sexual act through violence, threats, coercion or surprise," says the judge.
Words that shocked the complainant's lawyer, Me Elodie Tuaillon-Hibon, specializing in cases of intimidation and sexual assault. "This way of understanding the case is shocking in 2018, when we are supposedly in a move to protect female victims," ​​she complains to AFP. According to her, no confrontation was organized in this case and her client was not received by the judge. For the lawyer: "it is a travesty of justice".
Another trial
I want to appeal to Elodie Tuaillon-Hibon. But according to the minister's lawyer, the deadline ended on Thursday. He calls "the judicial end of a ruthlessness" to journalists from franceinfo. He also speaks of a "libelous revelation case", which refers to the action to accuse a person of a fact or conduct that is "wholly or partially inaccurate" as interpreted by Article 226-10 of the Criminal Code.
"After he has become the victim of a real perseverance that ends with a last non-place (…) opens for Gerald Darmanin the time of the procedure in defamatory charges," AFP told his lawyer Me Pierre-Olivier River.
Slanderous charges are a criminal offense punishable by 5 years in prison and a fine of up to € 45,000. "As he has always said, and confident in righteousness, he will go to the end," said Pierre-Olivier Sur.
Source link