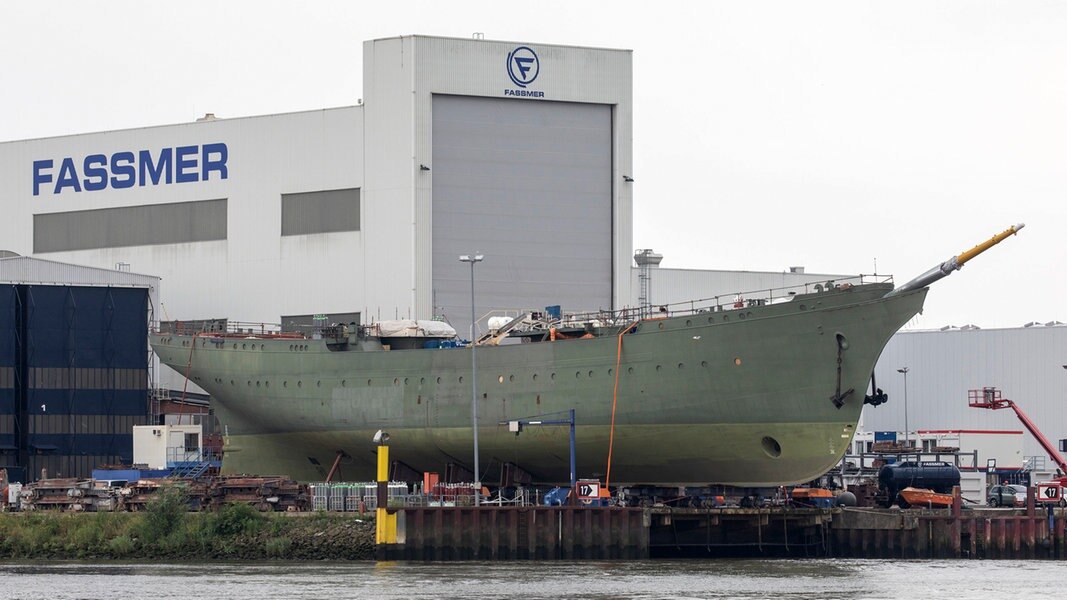 Status: 04.12.2020 10:02 pm
No construction freeze on the "Gorch Fock". The administrative courts in Cologne ruled Friday that work on the sailing training ship may be continued. A final decision should follow.
The installation of teak on the naval vessel "Gorch Fock" does not have to be stopped immediately until a decision has been made in urgent legal proceedings. The administrative court of Cologne decided in a so-called interim decision, a spokeswoman announced on Friday.
Illegal tropical wood from Myanmar?
The case concerns allegations that illegal tropical timber from Myanmar is being used during the ongoing renovation of the "Gorch Fock". Applicant in Cologne is the Deutsche Naturschutzring. According to the court, a request has been filed that the judges order the immediate cessation of work on the ship – even before reaching a decision in the ongoing urgent procedure. This was initially rejected
Much of the wood is already built in
The court gives two arguments for this: First, the placement of the wood is not necessarily irreversible. On the other hand, according to the available information, much of the wood has already been used. The higher administrative court, which shortly afterwards heard a complaint against the Cologne decision, supported the decision. The complaint was rejected.
WWF wants to investigate the allegations
The environmental organization WWF, which has addressed the matter in the case, wants to continue to investigate the allegations. Irrespective of the urgent request, work continued at the Lürssen shipyard in Berne an der Unterweser: "Installation of the teak on deck is underway," a Navy spokesman said on Thursday.
Shipyards probably not involved
In the case of the use of the disputed timber, the shipyards concerned cannot of course be blamed, since the Bundeswehr itself ordered the timber from the importer in the Harburg district. The "Gorch Fock" made headlines due to the exorbitant increase in renovation costs from initially 10 to 135 million euros. The "Gorch Fock" is scheduled to sail again at the end of May 2021.
Source link