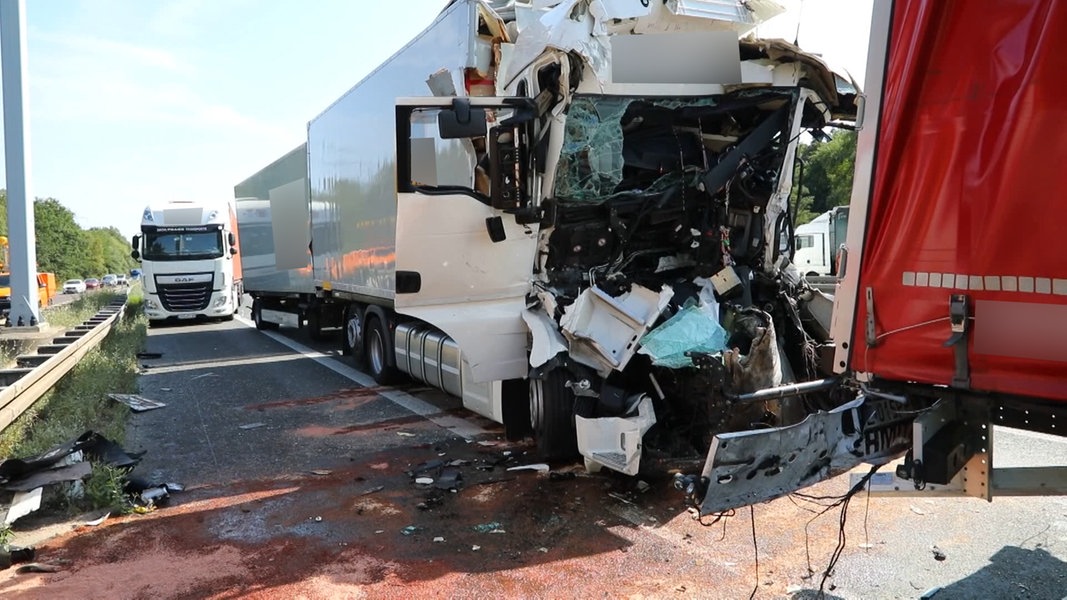 Date: 22.08.2018 16:50
In a serious rear-end collision on the motorway 2 near Hannover on Wednesday at 1.50 pm a man was seriously injured. The accident, involving three trucks, took place just before the cross Buchholz. The motorway had to be temporarily closed in the direction of Dortmund during the repair work. Because of spectators it also came in the opposite direction of traffic jams.
Part of the A2 often scene of major accidents
As the Hannover fire brigade announced, the recovery of the trapped severely injured from the back of the three participating trucks took less than half an hour. The cabin of the van was completely destroyed. The driver of another truck was slightly injured. The two wounded were taken to the surrounding hospitals. The cause of the accident was unclear Wednesday afternoon. There are always serious rear-end collisions on the motorway section near Hanover.

Source link