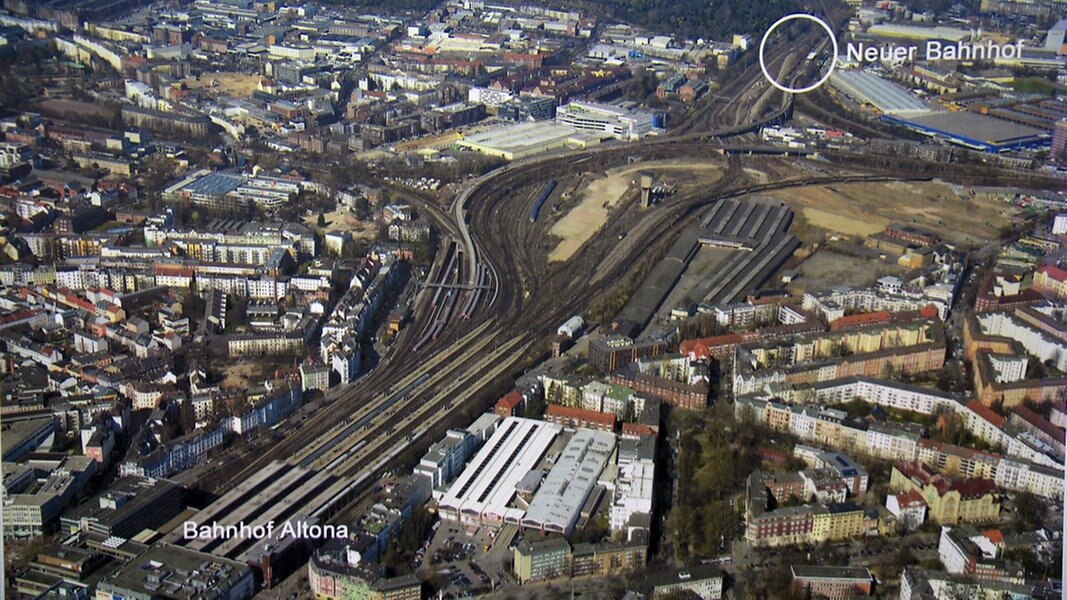 With effect from: 22.08.2018 11:47
Deutsche Bahn has suffered a legal defeat: the new long-distance train station in Diebsteich can not be built yet. This was decided by the Higher Administrative Court and published its verdict on Wednesday.
It is about a charging station for cars
The traffic club Germany (VCD) had filed a lawsuit – and this urgent request was successful for the higher administrative court. At first glance this is a minor problem, namely the car charging station that is used on car trains. There is a charging station at the old Altona train station. At the planned long-distance station in the dike pond there is – according to court conviction – no equivalent replacement. According to a court spokesperson, this point is decisive, because Deutsche Bahn is in principle obliged to provide a replacement. In view of this shortcoming, the other points against which the Verkehrsclub Deutschland had complained were not dealt with by the court.
The approval decision of the plan needs to be improved
The decision means that the start of construction must be postponed indefinitely – an objection to this urgent decision is not possible. The so-called planning approval decision must now be improved. The VCD and the citizens' initiative Prellbock Altona have long had trouble maintaining the long-distance and regional train station Altona. From their perspective, the new station in Diebsteich mainly brings disadvantages for passengers and the environment.
On the other hand, the process that was filed by a resident of Altonaer Bahnhof failed to consider the Diebsteich site as unreasonable because of the greater distance to his home.
2023 should be station
The train wants to build the new long-distance and regional station at the Diebsteich S-Bahn station. The former Altona station is then only required for public transport as a metro and S-Bahn station. The project should be completed by the end of 2023. Hundreds of apartments are being built on the site of the old train station.
The history of Altona train station

Hamburg Journal – 29.05.2016 19:30
In 1844 the first stone was laid for the first train station in Altona. Once he moved even before he was in the seventies, he finally found the & # 39; department store with sidetrack & # 39 ;.

Source link