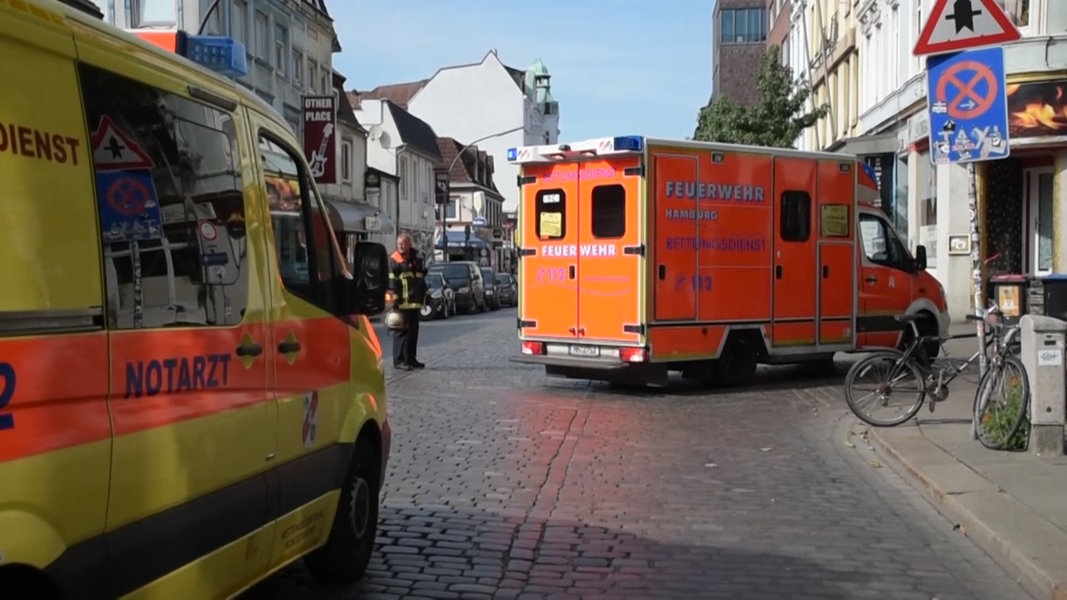 Date: 24.08.2018 11:27
The cause of the explosion of a battery charger, in which a 26-year-old man was killed in Hamburg, is still unclear. The investigation would take some time, a police spokesman said on Friday. Many details have yet to be clarified.
Man dies after detonation of battery charger

Hamburg Journal 18.00 – 23.08.2018 18:00
In Hamburg, a man died after the explosion of his battery charger. The 26-year-old succumbed to his injuries.
Touch in the heart
The employee of a company in the field of solar technology in the district of St. Pauli was hit by a part of the device that was thrown into the air by the blast. Rescue workers had revived him at the scene of the accident and taken him to the hospital, where he succumbed to his injuries on Thursday – exactly on his 27th birthday.
According to the police, the device was a lithium battery charger that can accommodate two AA batteries, such as those for alarm clocks or children's toys. As a rule, such devices are rather small and compact.
Parting layer damaged in the device?
Modern rechargeable batteries actually have a wafer-thin copper foil between the electrodes, which should protect against overheating, as explained by Rainer Weißkirchen of TÜV Rheinland. "This separation layer can be broken by the fact that impurities may have already penetrated production." However, a short circuit can also be caused by the fact that the separating layer is damaged by mechanical influences, for example because the device falls downwards.
According to the fire brigade about 25 witnesses of the accident were mentally cared for by the crisis intervention team of the German Red Cross.
Deadly accident is a mystery

NDR 90.3
–
NDR 90.3 Currently
–
23.08.2018 15:00 Author: Werner Pfeifer
After the explosion of a battery charger, a 26-year-old died in Hamburg. The man was mortally wounded in the accident at St. Pauli.

Source link