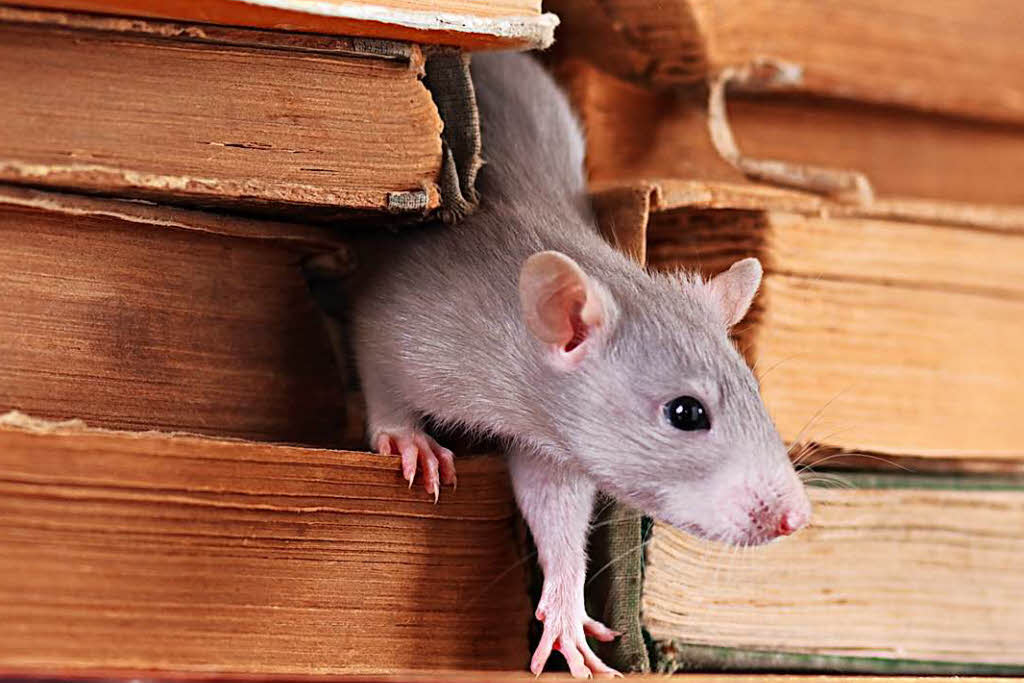 In the university library, rats pollute almost 8,000 books. The works must be discarded. A spokesperson for the university mentions a rat problem in the city in this context.
Rats have destroyed thousands of books in the University Library of Stuttgart and caused damage to about 200,000 euros. Nearly 8,000 books are affected, as spokesman Hans-Herwig Geyer said on Tuesday: "The books were dirty and dirty." They had to be discarded.
Earlier, the "Stuttgarter Zeitung" reported on it.
The rodents had entered the building through the sewers from outside. Because the sewer pipes and pipes were occasionally brittle due to age, the animals could have left them at the break points and could therefore move through the building.
"We have rats in the city garden for years." Hans-Herwig Geyer
In this connection, Geyer criticized that there is no solution to the rat problem in Stuttgart so far: "This is not a new subject, we have been in the city garden for years." The situation is exacerbated by the accumulated sand in the well there. Reckless partygoers have left behind leftovers – "that's ideal for rats, of course."
"That there is such a big problem, we did not know," said a spokesperson for the city on request. The situation in Stuttgart is comparable to other big cities. The park in the vicinity of the university library had previously been specially shown, and was cleaned once a week.
Affected was social, economic and legal literature
In the Unibibliothek, open spaces in the pipes were sealed, exterminators exposed to poisonous bait, as Geyer describes: "Since April we have found no further contamination." At the same time he warned that the problem had not been averted at all. "The building needs to be refurbished," he said.
About 200 meters of shelf space covers the destroyed works. They were immediately thrown away and replaced, so Geyer. According to the information, it is social, economic and legal literature from the sixties and eighties. "That sounds funny with a loss of 200,000 euros, but the books are relatively cheap." As the speaker further explained, the University Library also preserves much more valuable works – "we have collections from the 18th century, original architectural drawings".
Source link