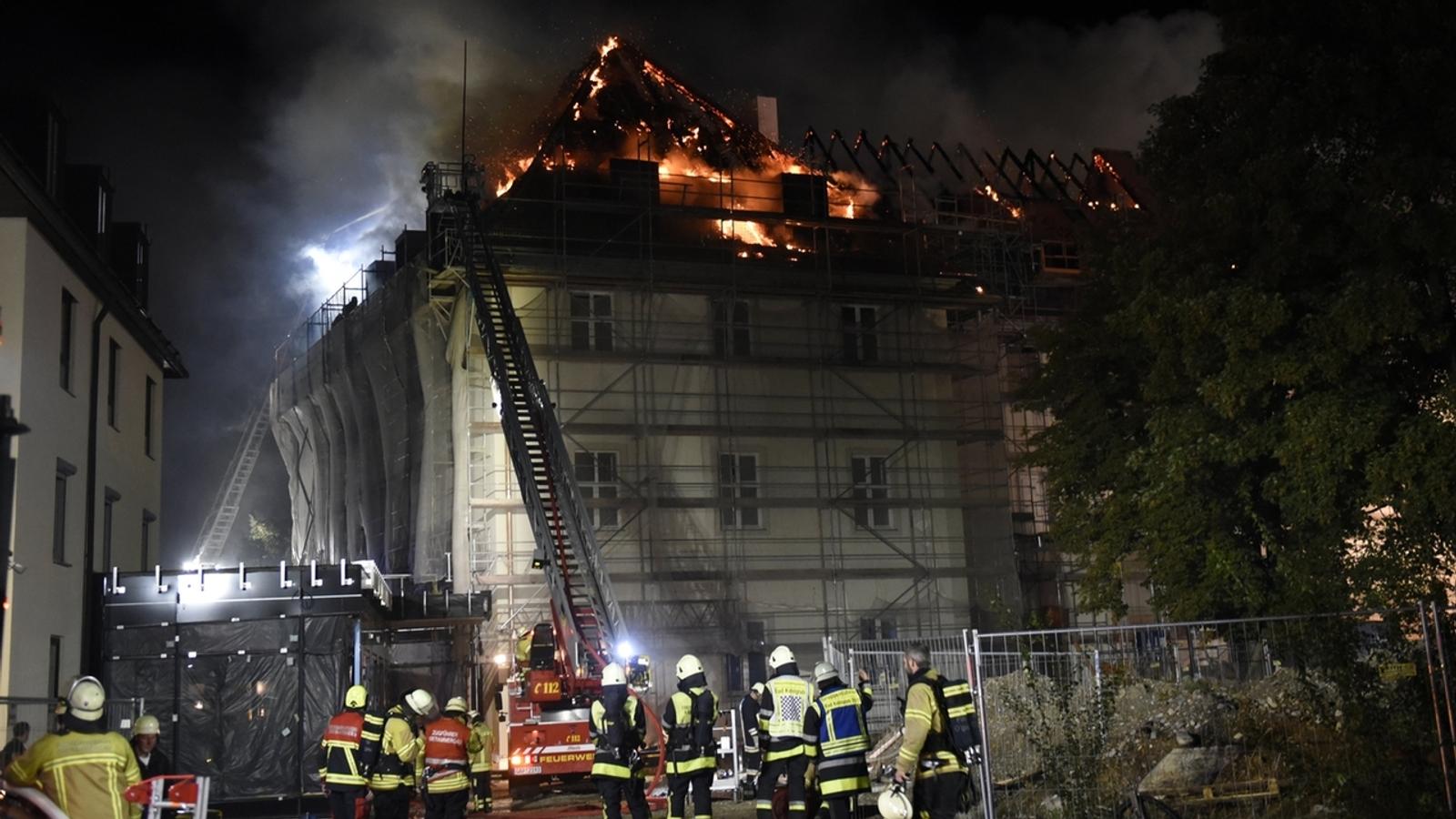 In the evening a fire broke out in the roof of a side branch of the monastery. Soon the rafter was on fire. There were about 300 task forces on the ground. They were supported by the extensive extinguishing of local residents. Sufficient fire-fighting water was needed to clean the approximately 70 by 20 meters high roof truss. For this reason, helpers have been relocated with tankers, slurry tankers and concrete mixers to promote fire-fighting water more quickly. Kreisbrandrat Rüdiger Sobotta praised the helpfulness of the citizens. According to the police, nobody was injured by the Bayerische Rundfunk, but the damage is immense. Insiders speak of several million euros.
Cause of lightning bolts?
It is unclear whether a technical defect or a lightning has ignited the fire. For the region there had been a storm warning in the evening. Shortly before the fire there was a thunderstorm about Rottenbuch, a police spokesman told Bayerischer Rundfunk – but whether the reason for the fire was unclear. The firefighters of the police have gone to work.
The renovation work was almost complete
For around 12 million euros, the monumental building in the Klosterhof has been renovated for the past two years. Particularly tragic – the structure was almost complete – the Don Bosco School, a center for curative childcare and a specialized academy for educators and a school for childcare should soon move – now the fire has destroyed the whole roof, the fire water is deep in the Bullets pushed through – the exact amount of damage the police can not yet quantify, insiders speak with the Bayerischer Rundfunk of several million euros.
School failed
For now it is not about teaching. That is why, at least today, the lessons in all institutions fail, maybe even longer – to inform the schools. The imposing building was built in 1750. This housed the monastery brewery. Shortly before Christmas 1928 the last beer was brewed in the rooms. The building also housed a restaurant, a granary and a party room for years.
What happens after the fire?
Around 1960, the Don Bosco sisters took over the house and turned it into a school. Since then it has been taught and taught under the thick walls on behalf of the Regens Wagner Foundation. In addition to a specialized academy for social education, the church foundation also has a nursery and a school for childcare. Approximately 300 students were the Regens Wagner Foundation in the last school year. According to the website of the Regens Wagner Foundation, the renovation should enable timely and modern learning in the listed buildings.
In addition to a government subsidy of approximately 3.7 million, Regens Wagner struck most of the renovation of approximately 12 million euros. How it goes after the fire is doubtful.
Source link