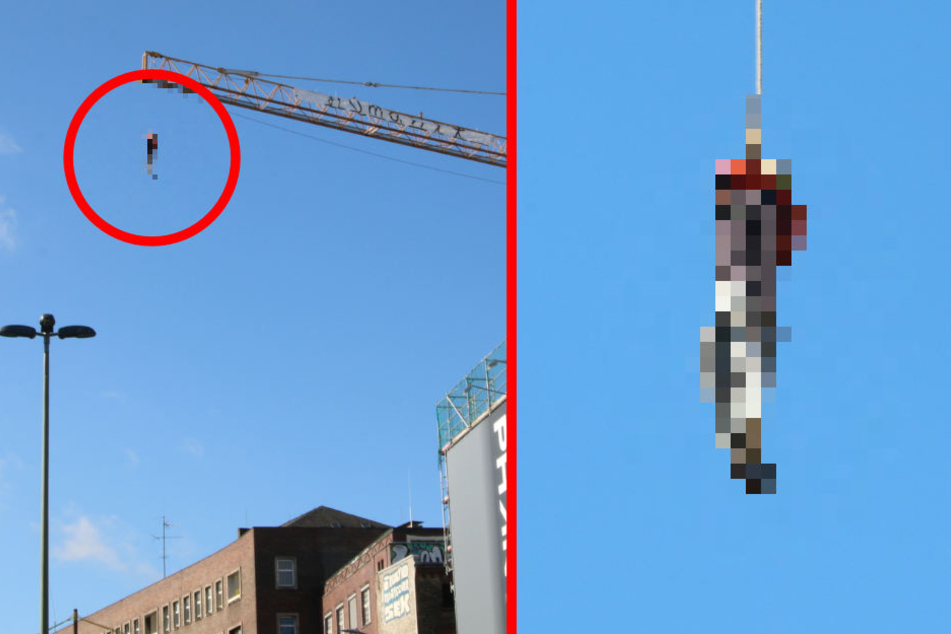 Berlin – Schrecksekunde at Hermannplatz in Berlin Neukölln: Police and fire were alarmed on Sunday morning because apparently a person hangs on a construction crane.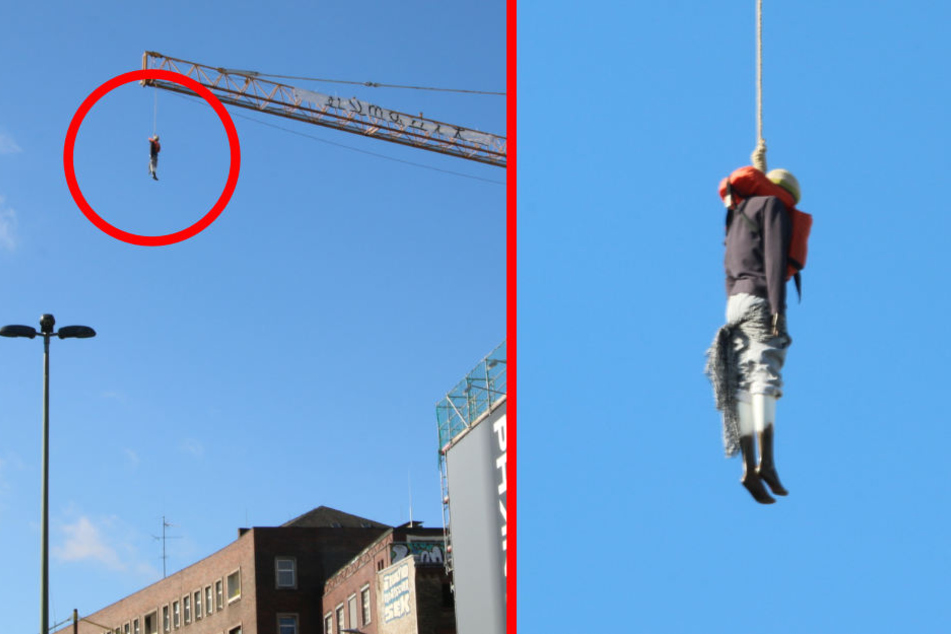 Something does not see every day as an ambulance service. At a height of about 23 meters, a person hangs immovably on a construction crane. However, the armed forces used binoculars to get an overview of the situation and – luckily it becomes clear that this is only a doll.
After TAG24 information this can be a politically motivated action, because the crane is hung next to the doll and a banner with the inscription "Humanity" (in German: humanity).
It is also clear that the doll is wearing an orange life jacket. It is therefore suspected that this action could be linked to the flow of refugees in the Mediterranean and the corresponding debates on the reception and distribution of migrants in the European Union (EU).
Human rights activists have protested in different ways over the past weeks and months about their dissatisfaction with the circumstances and how to deal with refugees. Is this promotion included?
Further information was initially unknown.
Update, 10:59 am:
The fire brigade removed the doll and the banner from the crane.
Source link