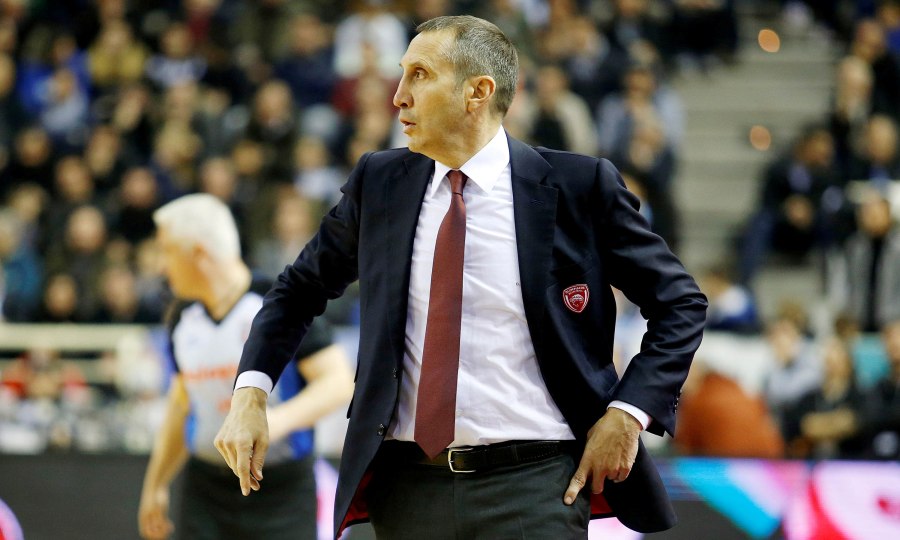 Analogous, what the American-Israeli Olympic technician said on the official Euroleague website:
"I've said it often and those who know me know that the media is a big part of professional sports, it's very important to be open and communicative with them, because we show professionalism and also attract fans. something that makes the sport more popular, it is something that we must respect, recognize, appreciate and strive to do our best.
I have never seen the journalists with tension. I believe there are different kinds of journalists, so there are different kinds of journalism. You have to recognize this, but as far as I am concerned I never let the pressure come true. I have always exerted more pressure on myself than I had felt from the media. People have the right to say and write what they want. Always hope that this happens with a dose of reliability, respect and professionalism.
Even if you understand that this is sometimes not the case, you accept that this is just as things are. It is a pity, but that is reality. I just accept it. I have been working for many years to get me influenced.

I think it is possible to contact our fans through the media. In principle it is not possible … it is very likely! Such as when coaches sometimes decide to talk to their players via the media. I do not think this is the best, but I suspect it is sometimes necessary. The most important thing is to try to be open, to respect, to be a professional to recognize that everyone is doing their work, that everyone has an opinion that everyone has their own motivation to succeed and to coexist in harmony.
I remember coming here when I was 22 years old and I returned to the US about 30 years later. But I can honestly say that there are rules for media to have access to American players and coaches. Besides social media, a very different area in the United States, the media have even more access to players and coaches than to Europe, just as the greater the power that SMEs need to influence.
I am not saying that this is necessarily good or bad, I am only saying that it is reality. We all have to acknowledge that the media world has changed, the reputation of players, coaches and even the journalists themselves. It is very different from 10 years ago. But what I always keep is this: can everything be done in a refined and professional way? And unfortunately I have the feeling that you see this less today and you can just hope that something is behind it.
I do not think I'm someone who has a great place in the world of social media, simply because I want to keep the issue more personal with my players and the people I'm around. I just think that there is a big chance of errors when you lose direct contact. Maybe it's silly what I say, but what can I say? I am a bit old-fashioned, so I prefer to live. "
Source link