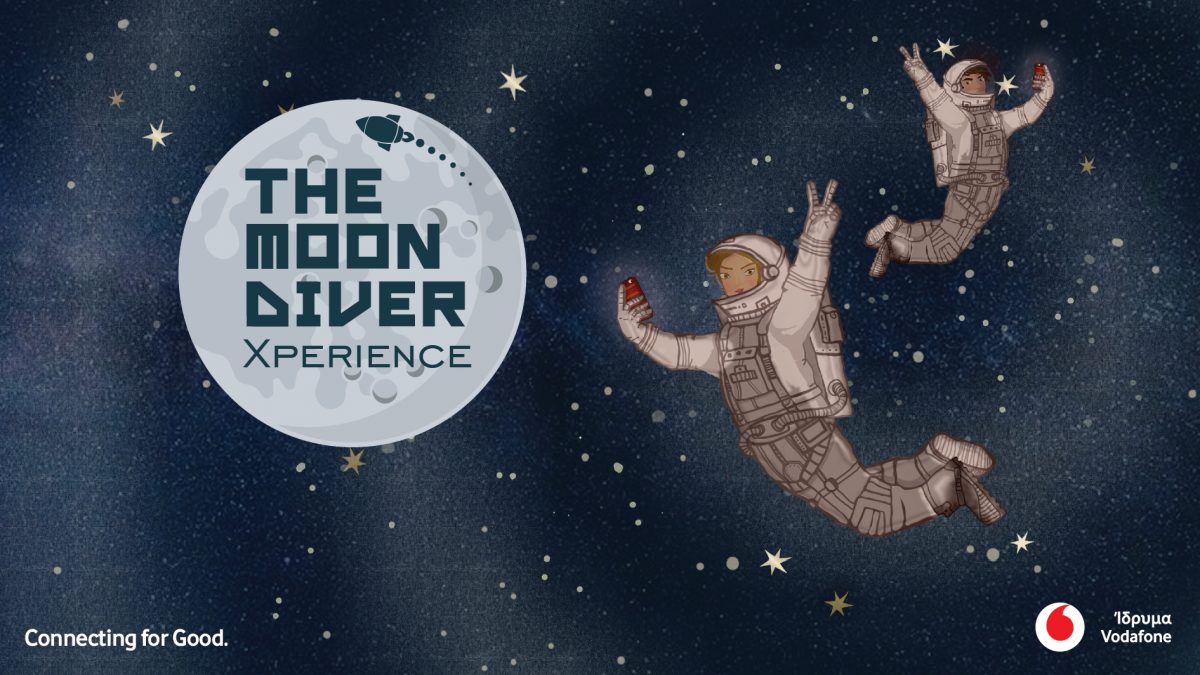 The STEMpowering Youth program from Vodafone Foundation, after completing his 2 years, is enriched and increases his range by adding the mobile educational game "The Moondiver Xperience".
The main purpose of the game is through it, small and large to get in touch with space and to gain interesting knowledge about the magical world of astronomy.
"The Moondiver Xperience," is a game of knowledge and exploration created within the STEM course by the Vodafone Foundation by Science For You – SciFY Nonprofit Organization, with the aim of stimulating everyone's interest in the wonders of space through an exciting journey to the moon and intermediate science stations in Europe.
At the same time, through fun puzzles, he develops the skills and knowledge of small students, and not only, on issues related to the solar system, moon phases, planets and their distances.
The educational mobile game "The Moondiver Xperience" is available free via Google Play at http://go.scify.gr/moondiverx, while the creation was contributed by the NGO SciCo – Communication Science and Greek-German Education.
Roulis Christopoulos, head of the Sustainable Development and Social Contribution department of Vodafone Greece, said: "The" De Mondiver Xperience "is our guess for the expansion of the STEMpowering Youth Program in our country. get acquainted with the STEMpowering Youth Program and STEM know-how, building on technology as an educational and entertainment tool. "
Vassilis Giannakopoulos, SciFY Marketing and Impact Manager, added: "We have collaborated with the Vodafone Foundation and have set up an educational astronomy game, a science that is generally not taught in Greece, while international appreciation is enjoyed. once again offered to everyone and it will be exciting! "
About STEMpowering youth
STEMpowering Youth is an extracurricular STEM course (Science-Technology-Engineering-Mathematics), carried out by the non-profit organization SciCo – Science Communication with the support of the Vodafone Foundation and the academic contribution of the Greek-German education.
To date, and after 3 Circles, he has trained more than 650 students and 30 professors from remote areas through STEM laboratories.
At the same time, the program improves the experiential education of science by offering training packages for physics and computer science with equipment that benefits more than 3,200 students from remote areas of the country.

About the Vodafone Foundation in Greece
For 26 years, based in the UK and the phrase "Connecting for Good" to summarize his philosophy, the Vodafone Foundation links social contributions to telecommunications technologies.
In Greece, the Vodafone Foundation has been active since 2002 and supports actions and programs that meet the needs of Greek society, with an emphasis on health, education and society. In its 16 years of activity, it has collaborated with more than 84 organizations and organizations, with more than 754,000 citizens who have benefited only last year.
The projects funded by the Vodafone Foundation in Greece are currently: the Vodafone Telemedicine program, the STEMpowering Youth Lab in the Region, the ActionAid Focal Point, the Instant Network & Instant Classroom programs in support of humanitarian crises and the World Program of difference.
For more information:
Facebook
Youtube
Instagram
Source link