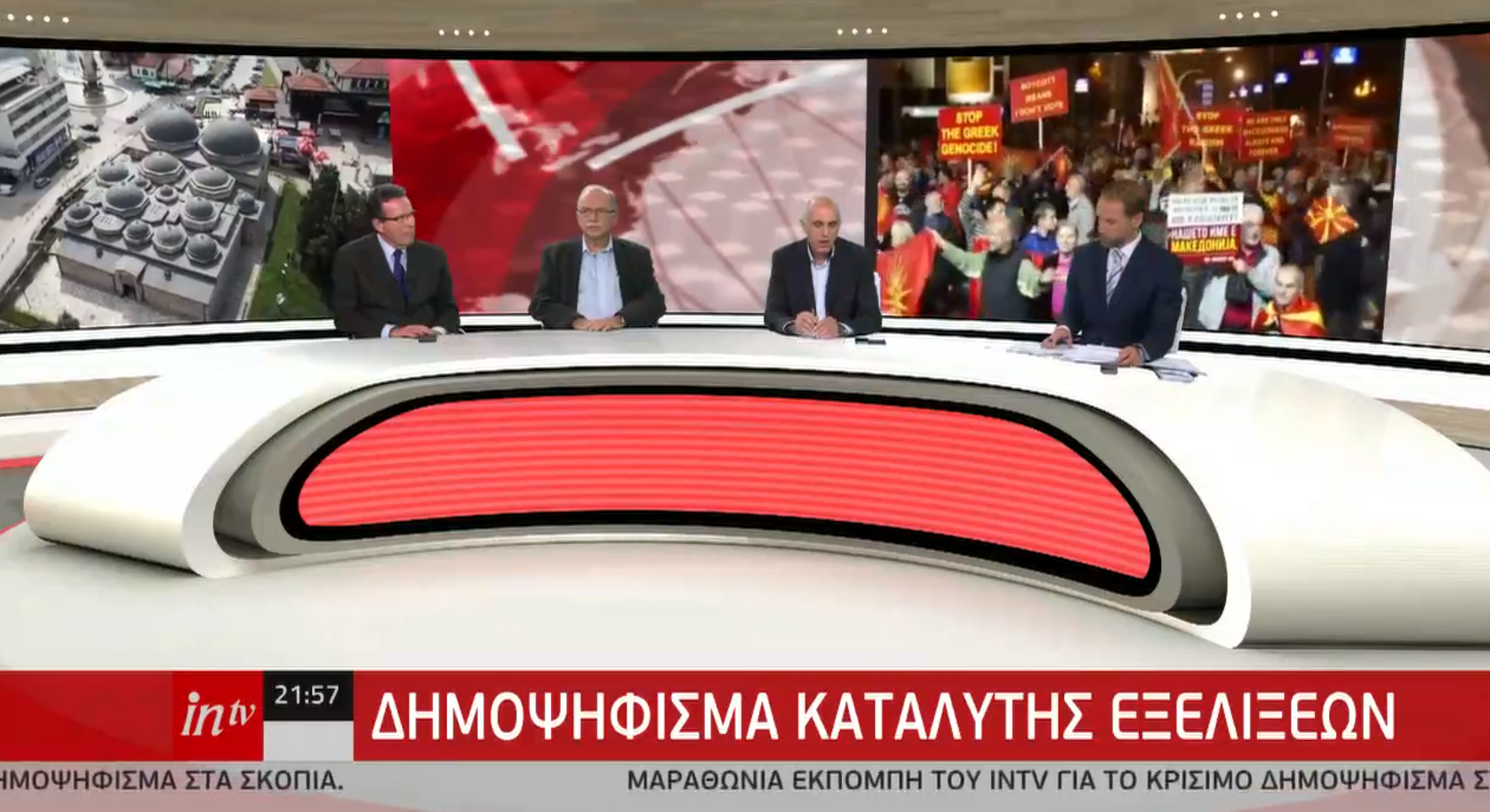 The outcome of the crucial referendum in FYROM is a catalyst for political developments, both in the neighboring country and in Greece.
Watch live from all minute-to-minute developments, as well as the analysis of events, in an information marathon.
At the moment in the studio, the director of Vima, Antonis Karakousis, the ambassador in honor of Alexandros Mallias and the director of the research programs of the Institute of International Relations, professor Konstantinos Filis. The discussion is coordinated by journalist Yiannis Moutsos.
In round-table discussions, intv. Representatives of the government and of the opposition, authoritative analysts and scientists, and with the help of known journalists, who decode what is happening in FYROM today and the consequences of the outcome of the referendum, both in the neighboring country and in our country, but and its international implications.
The international dimension of events will present live correspondents from Skopje, Brussels, Constantinople and Moscow to the in-house correspondents.
At the same time there will be information in a live connection with Maximos Mansion and Piraeus about the reactions of the government and the main opposition to the outcome of the critical referendum in Skopje and the strategy of the next day.
Keep listening for an intrat.
Source link