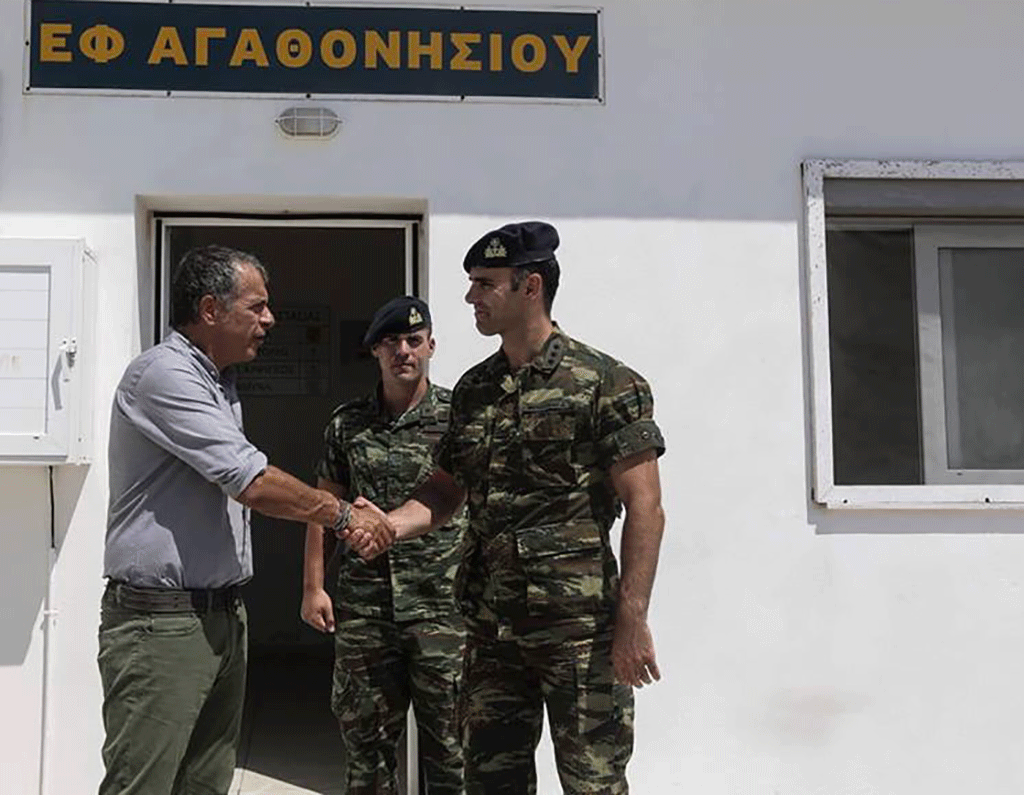 For violating the border, the head of Potamio Stavros Theodorakis calls the former secretary general. of the Turkish Ministry of Defense Ümit Yalım with his statements hosted in a front page (!) article by Rahmi Turan in the Kőmala Sözcü.
"The incident" was announced by Mr. Theodorakis himself in his facebook posting on the alert of the situation in the Aegean Sea:
"A crazy crazy … offense!
Do you remember my visit at the end of August in Agathonisi and Lipsi?
The Turks remembered it! And on Friday, September 28 in the newspaper Sözcü they complain about breaking the border and at the same time renouncing the Turkish "Aegean Army" because it does not … react!
Read the relevant excerpt:
"Despite the support of Turkey, Greece continues its efforts and the leader of the Potami party, Stavros Theodorakis, went to Agathonisi [σ.σ. στο κείμενο της εφημερίδας αναφέρεται ως «Eşek»] and crossed the border in the area where the Turkish army administration is responsible. What did Erdoğan, Minister for Foreign Affairs Mevlüt Çavuşoğlu and Minister for Defense Hulusi Akar do? Nothing. They have not even given a musical "note" to Greece ".
All of these are statements by the former Secretary-General. of the Turkish Ministry of Defense Ümit Yalım and hosted in the article by Rahmi Turan (!) in the Kőmala Sözcü! Title of the publication? "Is Turkey the center of transit?"
Well, the Greek flag that swings at the top of Agathonisi does not see it … The 200 inhabitants and our fishermen who live on the island do not see them from the other side? Or do they see them as passing?
And to leave the words: perhaps things in the Aegean Sea are much more serious than we think and our gaze to that side of the border must be permanent and vigilant.
Source capital.gr
about
Source link