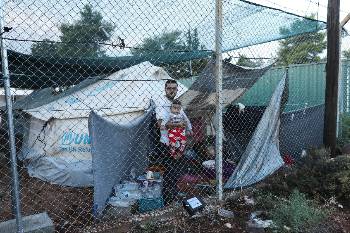 Protest about the miserable conditions in the Malakasa camp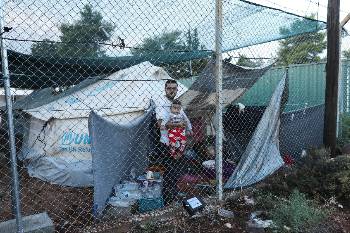 INTIME NEWS
The camp in Malakasa after the last downpour
A sedentary protest against the rising current of the Athens-Lamia highway, near Malakasa, was held yesterday by refugees and immigrants living in appalling conditions in the so-called "hospitality center" of the area.
The reason for the problems and living conditions in the camp to return to the surface was the strong hail of yesterday, which resulted in the scenes that they and their children were flooded again in the mud.
According to information, in the "hospitality center" with a capacity of 700 people, the number of refugees and immigrants there is more than 1000 people because of traveling and from the camps operating on the Aegean islands.
At the time of protest the police forces arrived and the traffic led to the side street, and there were reports of violence on the part of the repressive forces.
Refugees and immigrants, who have organized similar protests in the past, demand human living conditions as long as they stay in Malakasa, stop their attacks in our country and receive travel documents to move to their destination country, reunite with their families in other EU countries.
According to complaints that are included in a relevant KKE question in the home, the food in the camp is not eaten, even though the hygienic measures do not exist. The clinic is undergoing, there is no gynecologist, although there are about 30 pregnant women and 15 lasts, basic medicines and basic materials such as alcohol and gloves are missing.
Moreover, refugees and migrants go to health centers and hospitals, which often do not know that this category is exempt from 25% participation in prescription drugs and are also required to pay their participation …
Source link