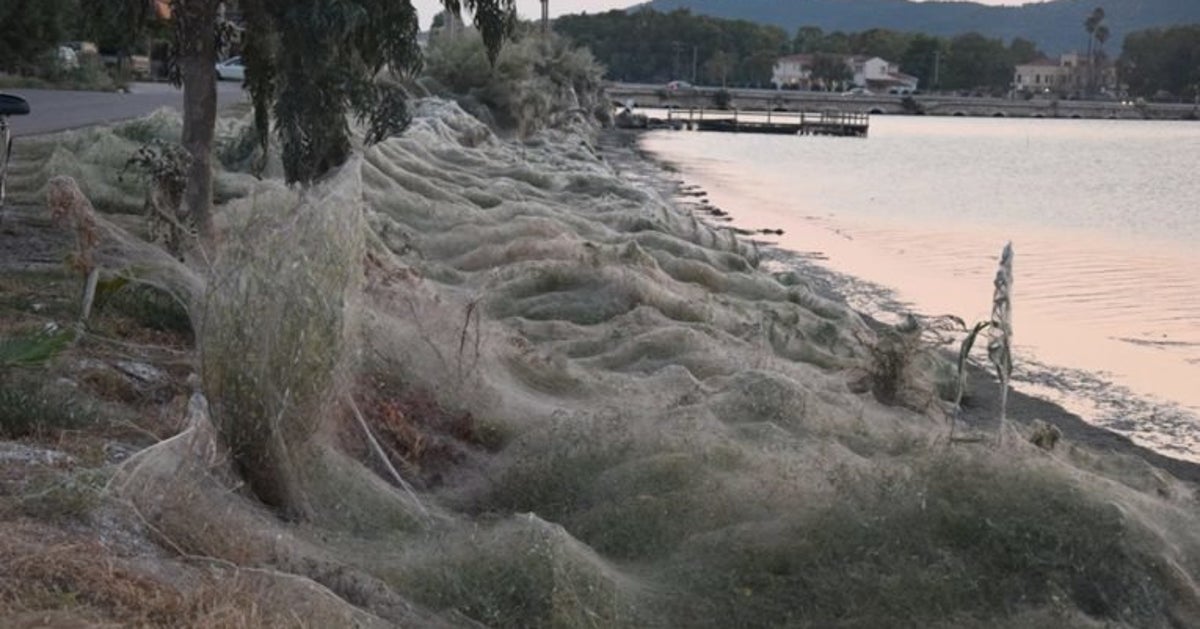 www.agrinionewsgr / Yannis Giannakopoulos

If you are generally afraid of spiders and not only confront them when necessary, but even confront them, the specific subject and the photos that follow will upset you.
As he writes in the news site with local news from Agrinionews. gr, the editor Yannis Giannakopoulos was confronted with a "strange and unusual" spectacle on the banks of Aitolikos.
"In particular, on the eastern lagoon beach, in front of the bridge, there is a huge veil of spiders covering the plants (palm trees, armiriki and herbaceous vegetation) that are at least 300 meters long.
The residents speak of an unprecedented fact, noting that mosquito clusters have appeared in recent days. Then the spiders clearly spread the enormous veil, which is shown on the photo 's and the mosquitoes are trapped.
As the author estimates, it is probably a natural reaction to balance the system with mosquito belts.
The following photos are published on Arginionews.gr and are licensed for republication.
www.agrinionewsgr / Yannis Giannakopoulos

www.agrinionewsgr / Yannis Giannakopoulos

www.agrinionewsgr / Yannis Giannakopoulos

www.agrinionewsgr / Yannis Giannakopoulos

www.agrinionewsgr / Yannis Giannakopoulos

Source link