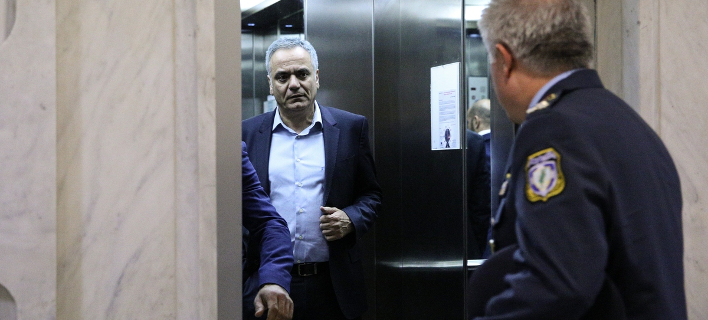 The intervention to political developments was done by Panos Skourletis, who wants information to be the most important person in the upcoming reform, as his movement opens up to the party "dominoes of change".
Shortly before the announcement of the Prime Minister and the reshuffle, the Minister of the Interior said – with regard to his possible move – that he also played the leading role in travel scenario & # 39; s in his previous reshuffle.
He revealed that he spoke to the Prime Minister on this subject by typing the 24/7 radio:
"But can not we talk to the prime minister, with whom we have a common course, with such thoughts? In recent years there has been a violent transfer of executive power from the party to the government".
As far as the position of the secretary is concerned, however, if he finds it positive that he could take on this role, he turned out not to be negative and – hopefully – he seemed to open a window arguing that the relationship between the party and the government had to be redefined. "The party is not a government paradigm that will be there after the government", he argued and remarked that:
"There are no personal messages. The secretary is chosen by the GO, the composition of the cabinet is determined by the prime minister. There will certainly be a reshuffle. It is a crucial moment for the country and for the government. And if I wanted it or not (to go to the party), I would not talk about it on any radio. The specific weight of the party must be strengthened and there is a need for reallocation within the government".
The point, however, is also the response from the Minister of the Interior with regard to the deadly fire and in particular its causes. Panos Skourtetis seemed far removed from the version that the government spokesman Dimitris Tzanakopoulos presented at a press conference in which he suggested suggestions for arson and destabilization.
"Asymmetric dangers have more to do with the scale of phenomena, "said the Minister of Home Affairs, referring to the following:" In the coming days (of the fire) I talked about how I approached this case by asking a lot of questions. By giving more robust answers and through the research that is currently being carried out".
Scourletis argued that this time was not on this wavelength that these placements and scenarios were about the discussion of the first few days. A lot of water has been poured into the groove, "Scurlet said, adding that there was a lot of talk about both chronic disturbances and collective responsibilities.
Especially for the scenarios of "asymmetric threats", Mr. Scurletis clearly distanced himself and said:Some initial estimates exist. Incomplete ….. It is clear that people look for everything and ask questions in the first 24 hours. He has to do this, but some are clarified about the evolution of these events".
Source link