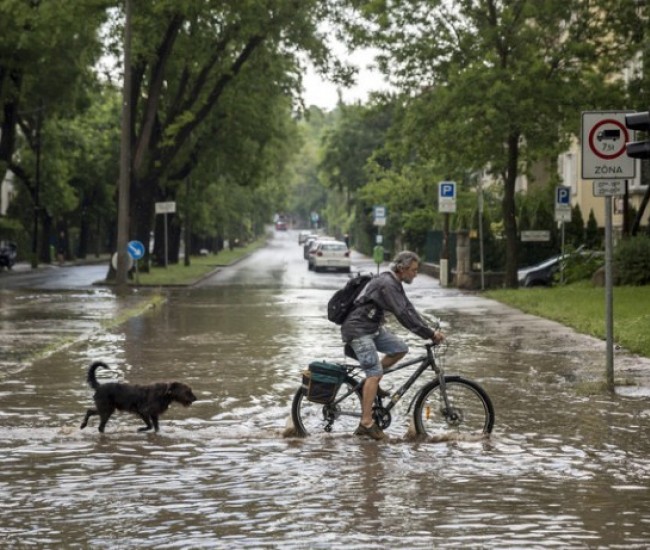 On Saturday the sky is mostly cloudy. Mostly cloudy, showers and thunderstorms. First in the east, in the afternoon in the west the sun is shorter or shorter.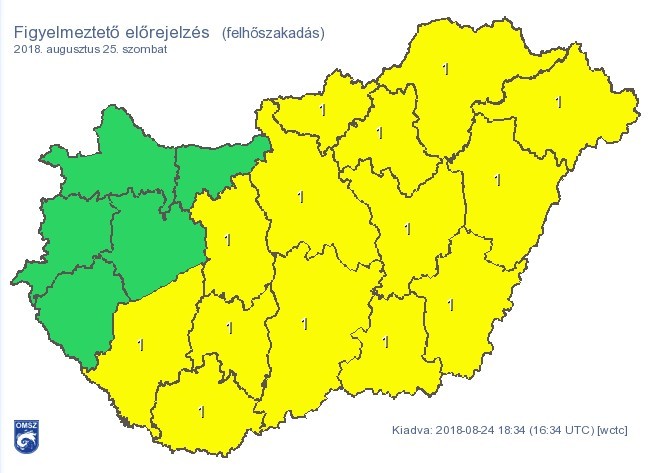 Everywhere except the provinces Győr-Moson-Sopron, Vas, Zala, Veszprém and Komárom-Esztergon downpour on Saturday, giving a first warning.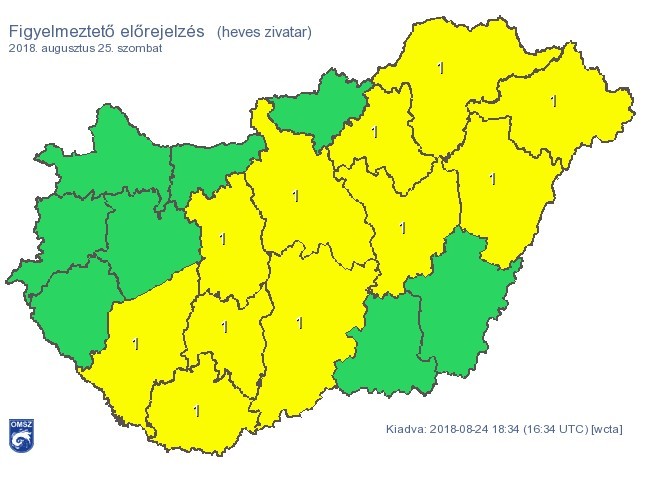 Somogy, Baranya, Tolna, Fejér, Bács-Kiskun, Pest, Heves, Jász-Nagykun-Szolnok, Borsod-Abaúj-Zemplén, Hajdú-Bihar and Szabolcs-Szatmár-Bereg can occur heavy thunderstormstherefore a first warning was issued on Saturday.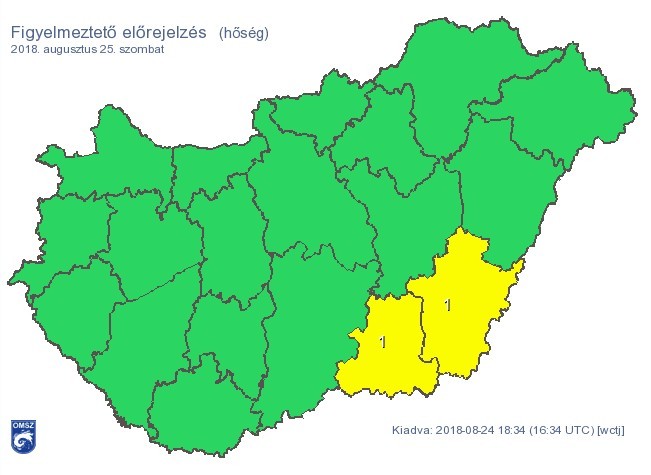 There is still heat in Csongrád and Békés, and those who live there can expect temperatures of over 25 ° C permanently.
On Saturday, during the day, the wind turns to the northwest of an ever larger area, sometimes reinforced, stormy in the thunderstorms. The lowest night temperature is between 16 and 21 degrees.
The highest daily temperature is 26 and 33, and in the northern part of Transdanubia it is only 20 to 25 degrees.
Source link