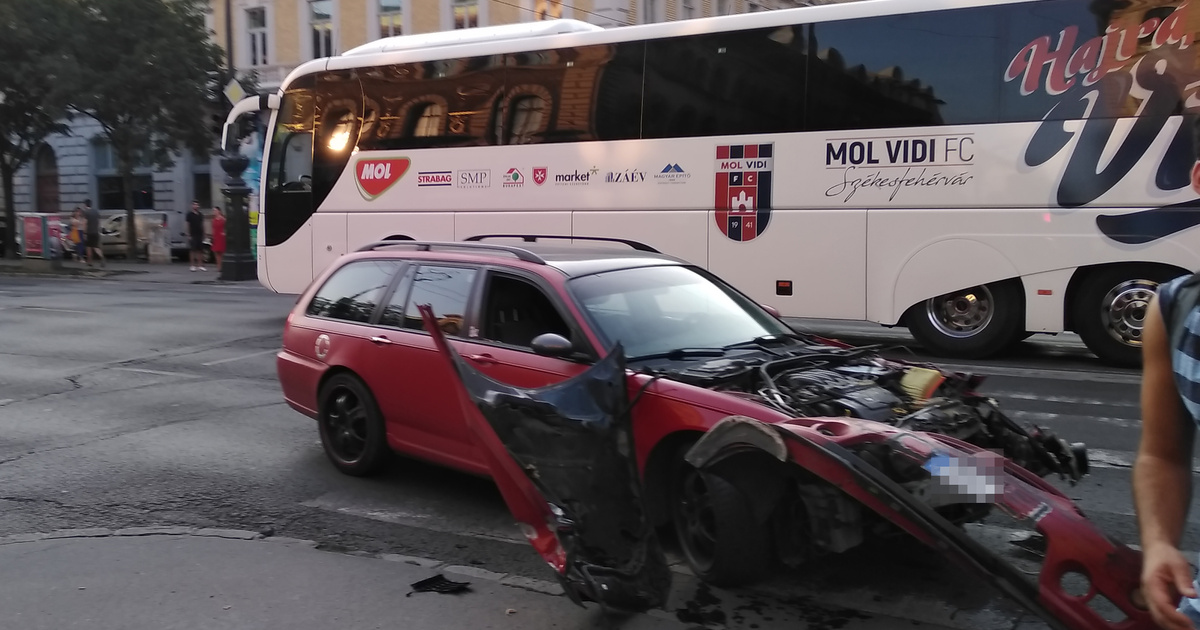 Several readers also indicated that an accident happened on the corner of Andrássy Avenue and Izabella Street.
On the basis of photos that have been sent to the index, a car and a truck have crashed. On the basis of the photo's, the car crashed very roughly and the truck fell over, less than half a meter from the pavement.
I did not see exactly what it was, but the truck flew. It was Tisza GTA. I have never seen such an accident
one of the witnesses from the scene wrote to us that the driver of the truck was good and that he could climb out of the vehicle.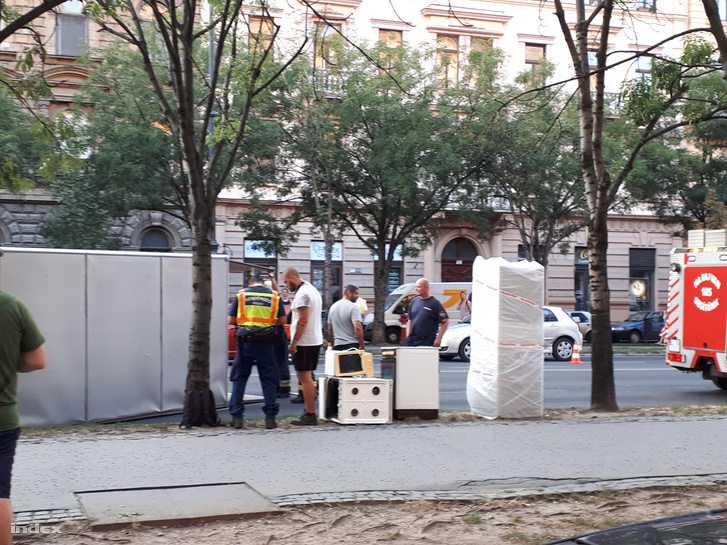 Photo: Bálint Kovács / Index
Firefighters and policemen also came on the spot. In the background of the photo, the coach of the football team of Mol Vidi, currently BL-qualifier, is shown.
Source link