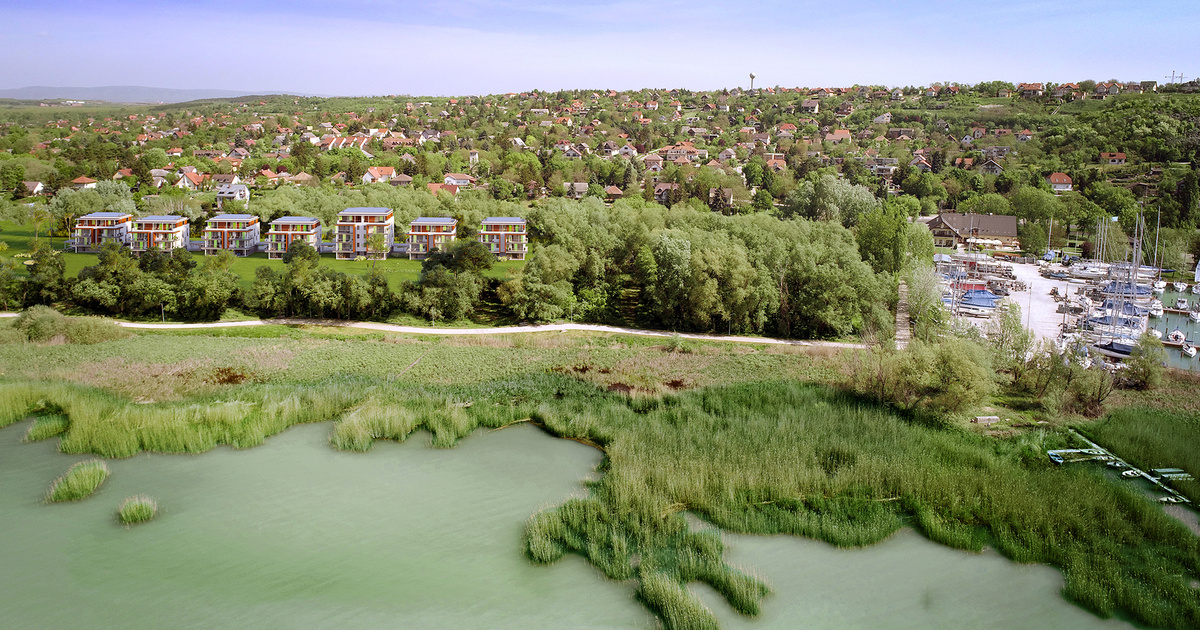 According to the 24th, a joint venture is formed on the shore of Lake Balaton, because the local government of Balatonfűzfő has rented an area from the state and then relinquished it to a company, and this company has cut down the trees around the apartments of the residential park to make panoramic. In June they wrote about the scandalous investment in which the local government sold 11,058 square meters for 45 million forints (per square meter for 4070 forint) and started with a brutal shell to have seven separate buildings and 85 apartments.
Unfortunately there is no end to the devastation, as the residential park Fűzliget declares that each of the apartments has a panoramic view of Lake Balaton and the trees are obstructed by trees.
On the basis of the invitation and submission to the municipal council on 21 August, a solution was devised: the forest area was acquired by the municipality of the state and leased to the Wallis group Milton Property Kft. Decided on 28 – he heard from the 24th.
Milton Property & # 39; s Director György Ecseri wrote in a letter dated 15 August to the mayor of Fűzfő, Béla Marton, that they had contacted the Central Transdanubian Water Directorate about the area of ​​the state near Fűzliget that the following proposal: the local authority could rent the plots under favorable conditions from the state, and Milton, in turn, agreed to sublicensing the area under the same conditions as the local government.
Milton made a budget for the reconstruction of the public park, much of which goes to lumberjacks. Approximately six million forint is spent on modeling, while cutting through the 70 trees costs 2 million 222 thousand forints, but they will also do woodworking tasks. There is a plan for "Planting trees with seedlings": 213 small trees are planted somewhere. It is certain that they will not be replaced by the past, there will be open spaces, "playgrounds", shrubs and "habitats with nature close by". Instead of natural habitats.
According to the 24th, when completing earthworks in the planned residential park II. Ammo from the Second World War was discovered by the military that there was a high risk of heavily contaminated soil with stratospheric residues, so it was proposed to perform a full magnetic field scan for the entire area to detect scrap in the soil. According to the buyer, the local government stated that the site did not contain any hidden errors, but it is a hidden error, so they asked the local government to take the cost of magnetic scanning, which costs 480,000 HUF + VAT.
The story of the Cove TV report can best be described in this story:
Source link