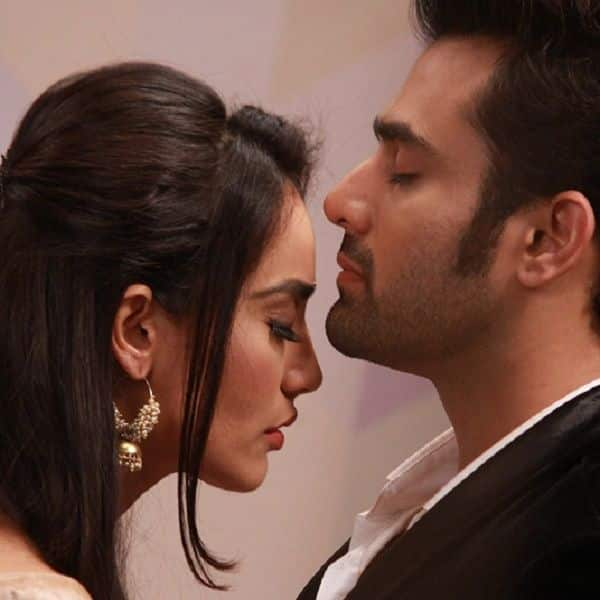 Bela and Vikrant come to the forest to save Maahir and when Bela sees him, she runs to Maahir and cuddles him. Rajat Tokas watches them and feels hurt. Later he transforms into Yuvi and they both bring Maahir home with them. Rajat Tokas (Naagraj) talks to Bela and tells him his plan to kill Maahir. On the other track we see Vish, who is locked up in the cell, comes out and Ajitabh and they talk about the situation.
Bela transforms himself into Yuvi and stands before Maahir to know what he thinks about Bela and realizes that Maahir loves her. Vikrant later takes her to the old haveli and asks her why she did. Bela tells her that Maahir is innocent and that she does not want him to kill her. Bela tries to convince him that Maahir is good and that he can not kill anyone.
Bela and Vikrant take part in the war, where Vikrant tries to convince him that he is the real life of Bela. She confesses that Maahir is her real love. At the police station we see Ajitabh showing a video in which Vikrant transforms into Yuvi. Vish now surprised that Vikrant is still alive. In the haveli Bela tells us that he realized that she loves Maahir a lot. Vikrant is destroyed, but tells her that he will disappear from his life.
In the next scene we see a girl entering the bedroom and slapping Anu with a stick. Yuvi enters Maahir's bedroom and tells him they should talk. As he steps out of his room, Kumu sees Anu in a bloodshed. All family members are shattered by her death, angry with Bela and blaming her for the death of Anu.
Inspector Ajitabh comes for the investigation and during the investigation they found a camera, in which Anu accidentally starts recording when a girl hits her.
The next week's episode is expected to be full of drama and twists and turns …
<! –
->
Source link