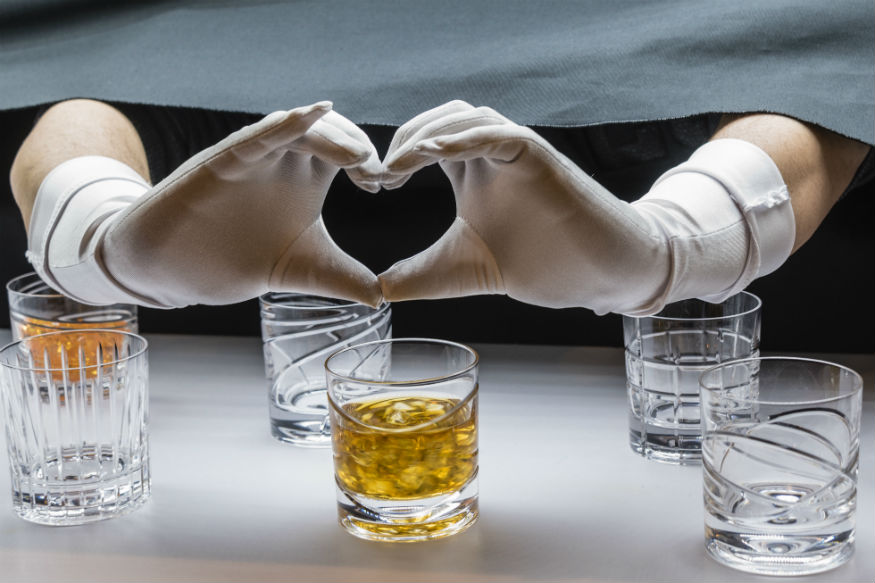 Even occasionally a glass of wine or beer increases the risk of health problems and dying, according to a major study on drinking in 195 countries that attribute 2.8 million premature deaths worldwide every year to beverage. "There is no safe alcohol level," says Max Griswold, researcher at the Institute for Health Metrics and Evaluation in Seattle, Washington and lead author of a consortium of more than 500 experts.
Despite recent research showing that mild to moderate drinking reduces heart disease, the new study found that alcohol consumption is more likely than harmless. "The protective effect of alcohol was offset by the risks," Griswold told AFP when summarizing the results, published in medical journal The Lancet on Friday. "In general, the health risks of alcohol increased in line with the daily consumption," he added.
Compared to abstinence, a "standard drink" – 10 grams of alcohol, equivalent to a small beer, a glass of wine or a strong drink – per day, for example, increases the chance of developing at least one of the twenty health problems by about half a percent , the researchers reported. Looked at one way, it seems a small increase: 914 out of 100,000 teetotallers will encounter these problems, compared with 918 people who drink seven times a week.
<! –
->
"But at the global level, that extra 0.5 percent risk among drinkers (once a day) is equivalent to about 100,000 additional deaths per year," said senior author Emmanuela Gakidou, a professor at the University of Washington and a director at the Institute for Health Metrics and Evaluation. "These are excessive deaths, in other words, that can be avoided," she told AFP.
The risk climbs in a steep "J-curve", according to the study. On average, two glasses a day, for example, translated into a 7.0 percent increase in illness and injury compared with those who opt for abstinence. With five "units" of alcohol per day, the chances of serious consequences jump by 37 percent. The "less is better, none is the best" with the years-long position of the World Health Organization, but is at odds with many national guidelines, especially in the developed world.
For example, the UK health authority does not suggest more than 14 drinks a week "to keep the health risks of alcohol to a low level". "There is always a delay between the publication of new evidence and the modification and approval of revised guidelines," said Gakidou, who himself admitted an "occasional drinker". "The evidence shows what the evidence shows, and I – like 2.4 billion other people on the planet who also use alcohol – must take it seriously."
Overall, drinking was the seventh leading risk factor for premature death and disease in 2016, accounting for just over two percent of deaths in women and nearly seven percent in men. The top six killers are high blood pressure, smoking, low birth weight and premature delivery, high blood sugar (diabetes), obesity and pollution. But in the 15-49 age group alcohol emerged as the most lethal factor, responsible for more than 12 percent of men's deaths, the study discovered.
The main causes of alcohol-related deaths in this age group were tuberculosis, traffic injuries and "self-harm", mainly suicide. King & # 39; s College London professor Robyn Burton, who did not participate in the study, described it as "the most comprehensive estimate of the global burden of alcohol consumption so far." The study of the effects stemmed from more than 600 previous studies, while a country-by-country increase in prevalence – the percentage of men and women who drink and how much they consume – came from another 700. Both were based on new methods that compensated for the shortcomings of previous efforts.
Among men, drinking alcohol was the most widespread in Denmark in 2016 (97 percent), along with Norway, Argentina, Germany and Poland (94 percent). South Korean men took the lead in Asia: 91 percent hit the bottle at least once. Among the women, Danes also scored first (95 percent), followed by Norway (91 percent), Germany and Argentina (90 percent) and New Zealand (89 percent). However, the biggest drinkers were found elsewhere.
Romanian men who take part, on average, overthrew eight drinks a day, with Portugal, Luxembourg, Lithuania and Ukraine just behind seven "units" per day. Ukrainian women who drink, had their own class and spent more than four glasses or shots every 24 hours, followed by Andorra, Luxembourg, Belarus, Sweden, Denmark, Ireland and Great Britain, all on average about three a day.
The most austere nations were those with a majority of Muslims.
See also
Source link