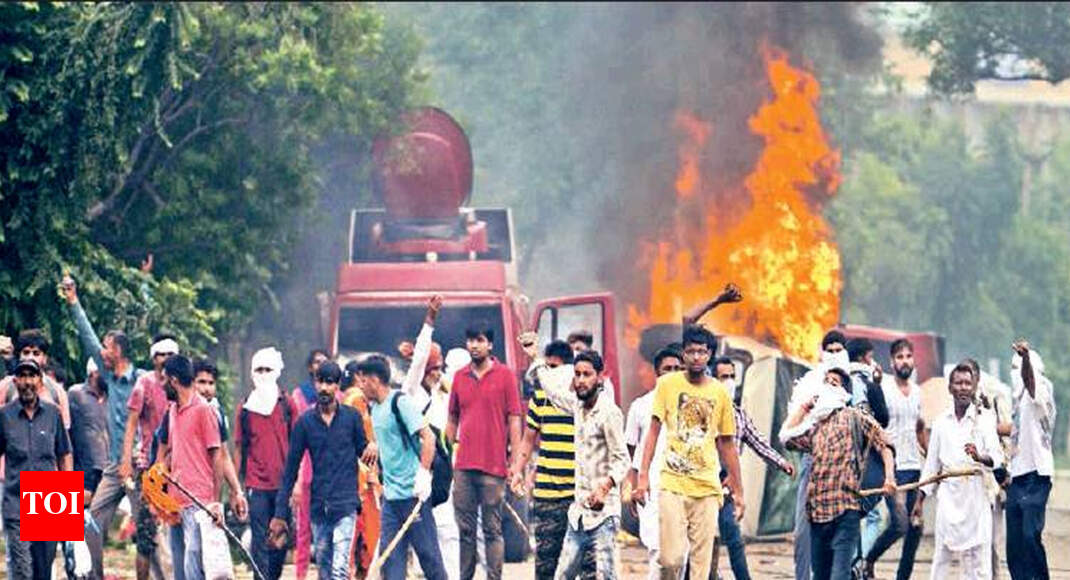 PANCHKULA: A year after a group of Dera supporters fell in Panchkula on August 25 after Dera chief Gurmeet was convicted of Ram Rahim Singh for raping two women, city dwellers still shudder at the memory.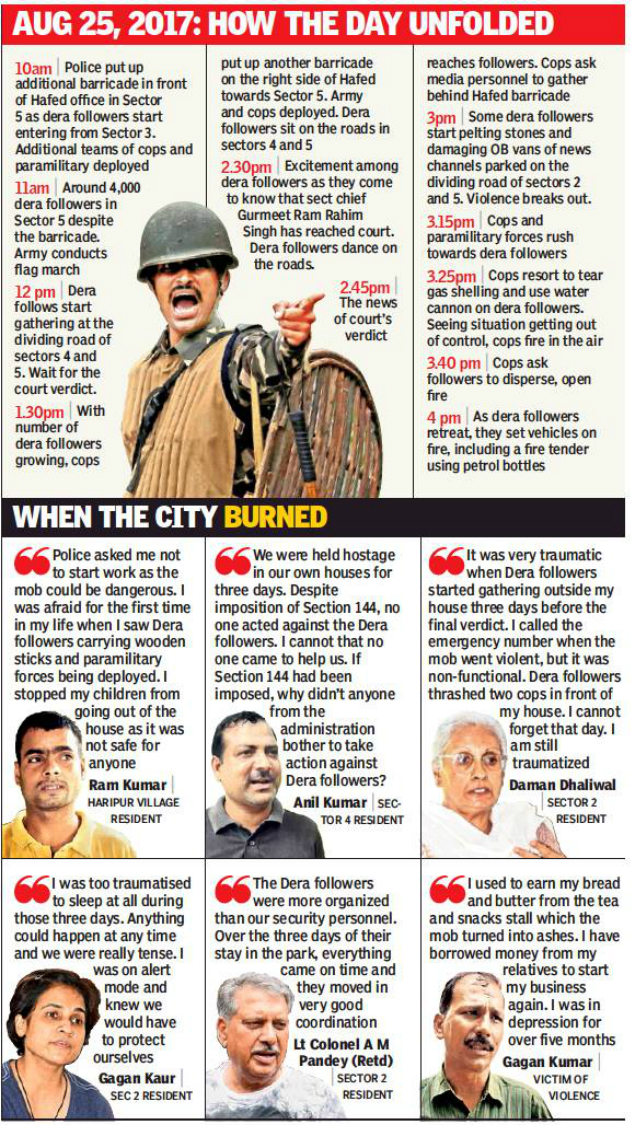 The sight of a crazy crowd and the lack of police help led to panic among residents of Panchkula. "I saw hundreds of people armed with wooden sticks and stones that went to residential areas, I screamed and asked my relatives to close the doors immediately, and suddenly many of them jumped into my house, and what I went through can not be put into words. Those 30 minutes were terrible, "remembers the 49-year-old businessman Yuvraj Rohtas, a resident of Sector 4.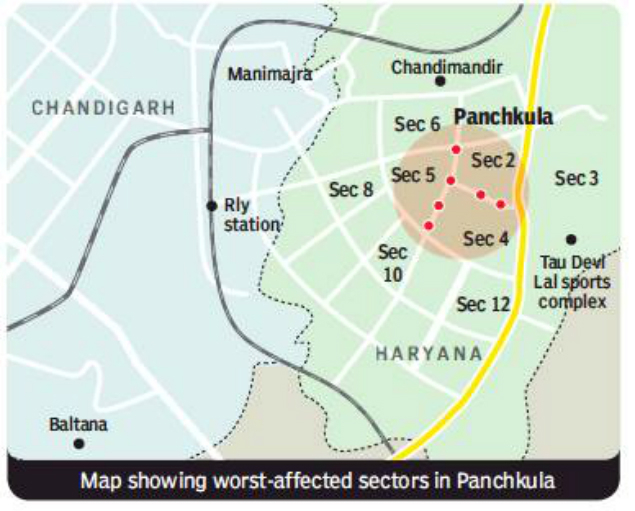 The photo of the public property file is burnt by dera followers, on 25 August 2017

In sectors 2 and 4, which were most affected by the violence on 25 August, the inhabitants were shocked by the way the situation escalated. They never thought it would look like it was. They saw people being killed. "I saw two Dera followers pelting stones at houses and security personnel shot them down after they warned them, I could not believe it was all real," Sector 2 resident Urmil Kaswan, 52 said.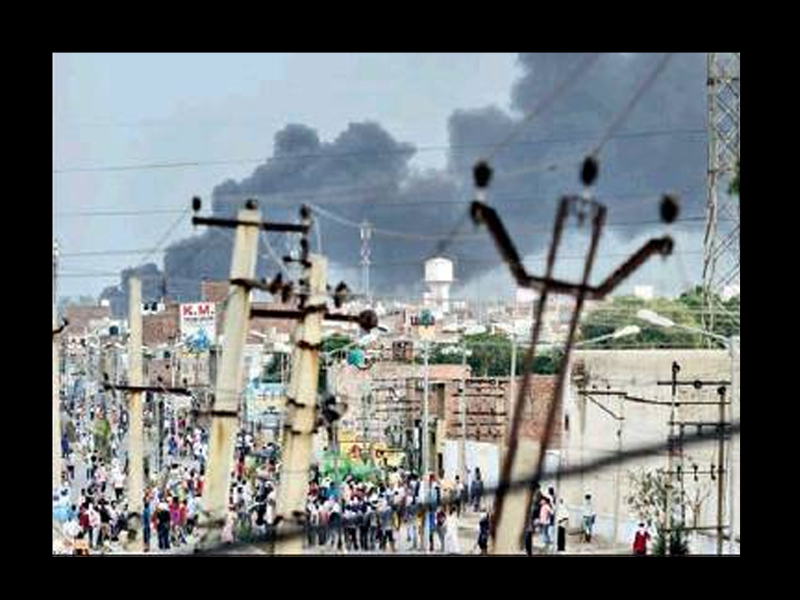 Tried the police to escape and tried to use residents as cover. "Ten people knocked at the door of my house and asked for help, they wanted to hide in my house to escape the police, I refused and closed the gate, they got furious and tried to break my front door. paramilitary forces stopped them, my family was in shock afterwards ", said Rajesh Kaushal, a local trader and resident of Sector 4.
To this day, residents of Panchkula wonder why Dera followers were allowed to gather in the city when Section 144 was imposed. A few retired soldiers from sector 2 said that Dera followers were more organized than security forces.
"They woke up at 4 o'clock in the morning and tea was served for them Food arrived on all three days, they formed lines and came together every day," they said.
In addition to damage to property, Dera followers have also damaged the green coverage of the city and parks through open feces. "I stopped a follower of Dera from urinating behind my house on Friday morning, called other followers, and the group threw a stone at my house and broke a window, told me to remain silent and stay indoors," Colonel BNL Kaushal said. (Retd), 75, a resident of sector 2.
Limited to their homes and surrounded by mobs, residents of Panchkula clicked on photos and made videos of the violence. Later, the police took the help of photos taken by locals, mediapersons and their own professional photographers to identify criminals.
After the violence the inhabitants of Sector 2 built strong metal gates at all entrances and exits of their sector.

Source link