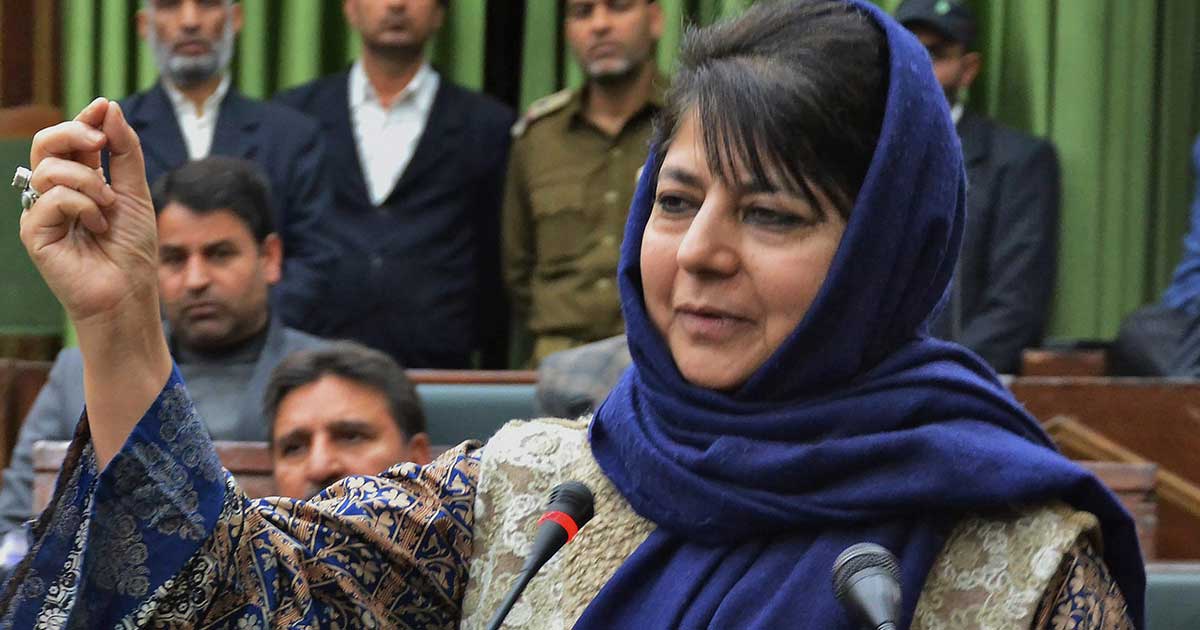 Srinagar: Former Prime Minister and PDP president Mehbooba Mufti has renewed the organizational structure of the party on Sunday by appointing a new vice president and five general secretaries.
The development comes months after the BJP withdrew from the alliance with the Democratic People's Party, ending the three year old coalition government led by Mehbooba in Jammu and Kashmir.
Mehbooba nominated senior leader and former minister Abdul Rehman Veeri as the vice president of the party, said a PDP spokesperson.
He said that Ghulam Nabi Lone Hanjura, Abdul Haq Khan, Mehboob Iqbal, Surinder Choudhary and FC Bhagat were nominated as general secretaries.
Zahoor Ahmad Mir, Asiya Naqash, Mohammad Yousuf Bhat, Raja Aijaz Ali, Bashir Ahmad Rounyal, Maroof Khan, Noor Mohammad Bhat, Amrik Singh Reen, Abdul Majeed, Samiullah, Shah Mohammad Tantray, Deepak Handa and Abdul Rashid Malik will be state secretaries, said the spokesman.
He said that Mehboba had also appointed the former Finance Minister, Syed Altaf Bukhari, as treasurer of the party, while Rafi Ahmad Mir would continue to act as the main spokesperson for the party.
The president of the People's Democratic Party has also re-constituted the Political Committee (PAC) – the highest decision-making body of the party.
The members of the newly formed PAC are Muzaffar Hussain Baig, Abdul Rehman Veeri, Mohammad Dillawar Mir, Mehboob Baig, Syed Basharat Bukhari, Nizamudin Bhat, Yashpal Sharma, Chowdhary Zulfkar, Syed Asgar Ali, Falail Singh, Ashraf Mir, Haji Anayat Ali, Rafiq Hussain Khan and Qazi Afzal, said the spokesperson.
Mehbooba would lead the PAC, he added.
The spokesman said that the office bearers of the party would be special guests of the PAC when and when necessary.
Source link