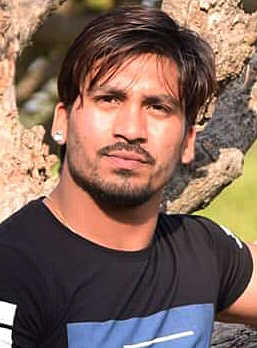 Tribune News Service
Chandigarh, September 13
A 26-year-old boy was murdered while his friend was seriously injured after they objected to young people who were throwing in the open air on Wednesday evening at EWS Colony, Dhanas.
The victim, Kuldeep, alias Luv Kush, together with his two friends, both named Vijay, had ice cream when three people arrived and went peeing in the open air. Kuldeep objected that led to an exchange of words between the two groups.
Vijay, who escaped with a minor injury, said that the attackers initially attacked them with a helmet and then they pulled out sharp weapons that they carried with them. "Both Kuldeep and Vijay were attacked with sharp weapons, causing them to bleed profusely.
Kuldeep was attacked three times on the chest and near the shoulder, which was fatal for him. Vijay was also attacked with sharp weapons, which led to serious injuries.
The attackers, who were on a bicycle three times, fled after the incident.
The police were aware, rushing to the spot. Both Kuldeep and Vijay were rushed to the GMSH, Sector 16, in a private vehicle, where doctors declared Kuldeep dead, while Vijay was referred to the BGA.
Kuldeep's cousin Sandeep said that two of the attackers were identified as Rahul and Gulshan, residents of Dhanas. Sandeep said they wanted the accused to be immediately arrested.
Kuldeep was the youngest of his brothers and sisters – three brothers and one sister. He was married and is survived by his wife and a daughter, who has yet to become one. The victim was engaged in the sale of battery-operated lights.
The police have registered a murder case against the attackers at the Sarangpur police station. The police said that attempts were being made to arrest the accused.
Source link