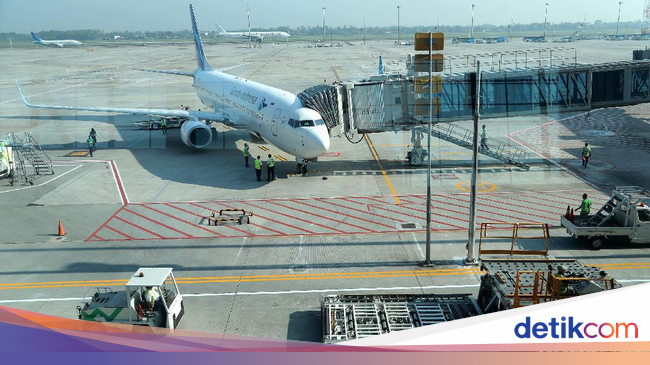 Jakarta – The Ministry of Transport (Kemenhub) has finally lowered the airline ticket rate. The refusal will take effect on 15 May.
According to the transport minister, Budi Karya Sumadi, the upper limit of the tariff reduction was maintained because of the state of tourism and hospitality, which had a devastating effect due to the high cost of airline tickets.
It therefore decided to lower the upper limit rate by 12-16%, which applies to jet aircraft, such as Airbus.
"By taking into account the HPP instead of the airline, especially the full service, we set a new upper limit according to government regulations where we set a limit of 12-16% and this is only for jet aircraft." So it's not included, "he said at a press conference at the Ministry of Economic Affairs Coordinator, Jakarta, Monday (13-05-2019).
Moreover, Budi announced that his party would settle the decision in the form of a decree that would be formed within two days. In this way the rules take effect on May 15.
"We will socialize with stakeholders so that 2 days can be completed and signed and effective, so May 15 was effective," he explained.
In addition, he also appealed to low-cost airlines or low-cost seekers (LCC & # 39; s) to adjust the lower limit of the fare reduction by reducing ticket prices by 50% of the higher fares.
"And it was reported that he wanted to call on the LCC airline to adjust the fare to at least provide the fare space with a limit of 50% of the upper limit, so that the community can get affordable fares," he. (DNA / DNA)
Source link