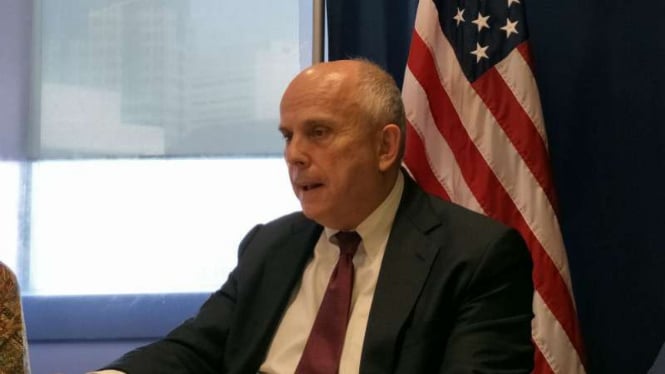 VIVA – The United States Embassy announces security warnings for its citizens before the results of the summary of the presidential and parliamentary elections on May 22, 2019 by the General Election Commission.
"Indonesian police officials openly mentioned the increased risk of terrorism in connection with the completion of the election results, and the media have reported the recent arrest of Indonesians on terrorism tax," the US embassy official website said. VIVA, Friday evening, May 17, 2019.
Still in the warning, the US embassy said demonstrations were possible at offices or busy locations in central Jakarta, including the KPU complex in Menteng and the election inspection agency on Thamrin street.
Demonstrations can also take place in offices related to elections in other cities, including Surabaya and Medan.
"The Indonesian police have stated that there are additional security personnel protecting election-related locations, including other locations in Jabodetabek, and there are estimated to be road closures and significant traffic disruption in the area where the demonstration took place," the US embassy said.
Here are some actions to be taken as indicated by the US embassy in its security warning:
1. Avoid areas where political demonstrations take place and be careful if you are near large meetings.
2. Stay up to date with the latest media coverage information about local events, take the environment into account and practice personal security awareness at all times.
3. Register to the Smart Traveler Registration Program (STEP) to receive security updates.
4. Follow the information from the US Consulate General in Surabaya, US Embassy in Jakarta on Twitter and Facebook.
Source link