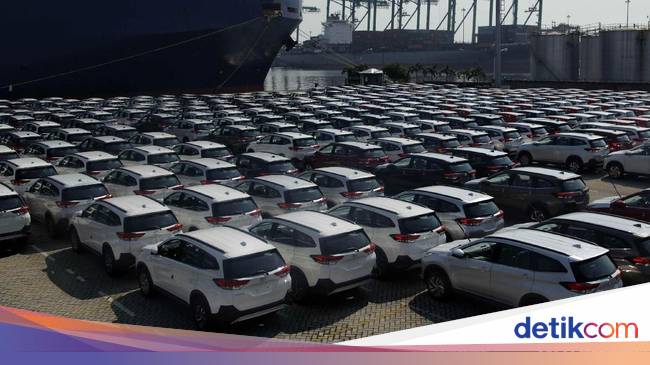 Jakarta – Minister of Finance Sri Mulyani Indrawati announced a new government to simplify export convenience. It is stated in the Regulation of the Director-General of the BC number PER-01 / BC / 2019 of 1 February 2019.
Sri Mulyani said that the regulation could create efficiency for entrepreneurs who export motorized vehicles in the form of (fully constructed / CBU).
"According to estimates, the biggest simplification is the total efficiency costs of Rp. 314.4 billion per year", he said during a visit to the Tanjung Priok port of the Indonesia terminal (IKT), Jakarta, Tuesday (02/12/2019).
The former director of the World Bank stated that, based on a study conducted by PT Astra Daihatsu Motor, it showed a decline in the average stock level or the average stock level of 36% from 1,900 units per month to 1,200 units per month.
"If the stock level can be reduced by an average of 36%, there will be efficiency both in building export markets and in companies that are more competitive," he said.
The need for trucks for transport also decreased by 19% per year to about Rp. 685 million from 26 units to 21 units, and the logistics costs consisting of man hours, freight costs, direct and indirect materials decreased by 10%.
"We estimate that the cost reduction can be 19% per year, which means the company will benefit from decreasing logistics costs," he explains.
Subsequently, the research was also carried out by the Association of Priority Path Companies (APJP), which according to Sri Mulyani made a decrease in logistics costs with regard to storage and processing to Rp 600 thousand per unit.
"That can make our car industry more competitive, even the cost of saving trucks is Rp., 150 thousand per unit, so (the saving) is Rp 750 thousand in total (per car unit)," he added. toe.
(hns / hns)
Source link