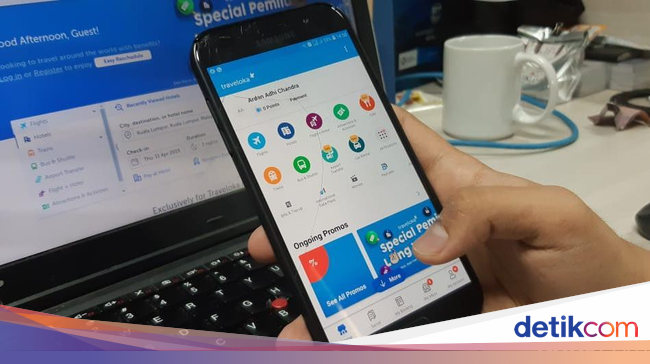 Jakarta – A technology company that provides end-to-end transport services, Traveloka noted the increase in train and bus ticket bookings in 2019. Head of Growth Management Transport product Traveloka Iko Putera revealed, train ticket bookings increased by 30% compared to last year.
Meanwhile, the reservations for intercity bus tickets have risen to 300% compared to last year.
"For trains it has increased by 30% compared to last year. In the meantime, intercity buses have grown considerably compared to normal, and have increased by 300%," Iko said Tuesday in Jakarta (05/14/2019).
Iko assesses that this condition occurs due to various factors. Starting with the development of infrastructure that is becoming increasingly adequate, towards the issue of the high price of airline tickets.
"This can be the impact of the dynamics of airline ticket prices and the infrastructure that has developed lately." Road infrastructure, for example from Jakarta to Solo, to Yogyakarta, Surabaya or Malang, "he explained.
"For Solo, taking a bus costs Rp. 280 thousand, compared to a cheaper plane, around Rp. 700 thousand. Yogyakarta also, Rp. 280 thousand can go to Yogya. The plane can cost more than Rp. 1 million can save up to Rp 900 thousand, "he continued.
That's why he thought the community had started switching to cheaper transportation.
"So because, perhaps because of the part of the price of airline tickets, it stimulates people's interest in using bus tickets," he explained. (FDD / DNA)
Source link