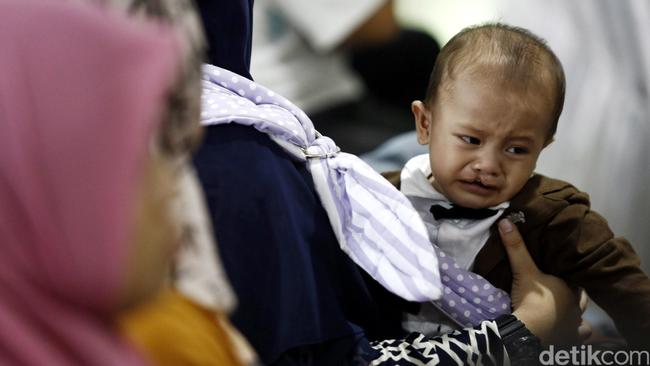 Jakarta
– Every parent must crave the baby born under normal circumstances. However, not many children are born with a cleft lip or mouth, usually called a cleft lip.
Based on data from Smile Train, a non-profit organization that provides lip repair repair operations, an average of 8,000-9,000 children are born in Indonesia each year with cleft lip disease. That means that one in 300 normal births can experience a cleft lip.
It was said that it is a specialist in plastic surgery and reconstruction of Lt. Col. CKM. Dr. Denny Irwansyah, SpBP-RE, cleft lip is a condition where there is a gap between the oral cavity and the nasal cavity, due to imperfection of the process of unifying lips and palate during fetal development. The causes are multi-factorial, very complex, so it's not just a factor, but the mutual relationships with each other.


"But in detail there are several, due to birth or offspring, due to a lack of nutrition, whether it is a lack of vitamins, folic acid, zinc. It can also be due to circulatory disorders during pregnancy, due to drugs, cancer drugs , radiation and others, "Denny explained, during the & # 39; Smile Lip and Gap Gap & # 39; talk show at the Cikini, Jakarta, Monday (13-05-2019).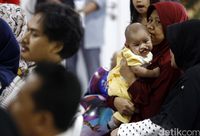 Photo: Rachman Haryanto
Denny said children with a cleft lip run the risk of not being able to talk normally. In addition, disorders occur with swallowing, eating, and sucking. If the ability to suck is low, this also affects its weight.
A cleft lip can also cause an infection in the respiratory tract, Bun, because there is an open channel between breathing and digestion. This condition can even disrupt the psychological state of children and parents, especially children who reach school age.
"Psychology has a major impact on parents and environment, from grandmothers, in-laws, partners, it can be wrong with each other, because of you, heredity." There is a sense of guilt, shame, "Denny said.
To overcome the cleft lip in infants and children, the most important medical action is surgery. Denny said, babies who undergo a series of operations can restore limb function and get a look with minimal scars.
"With surgery, it not only returns the anatomical shape to almost normal, but it also improves speech, eating, psychological and family functions," he explained.
Moreover, the sooner the cleft lip is operated on, when friends are met, the risk of being bullied is also low. Psychological parents will increase again, so that children and parents gain more confidence.
[Gambas:Video Haibunda]
(yun / stale)
Source link