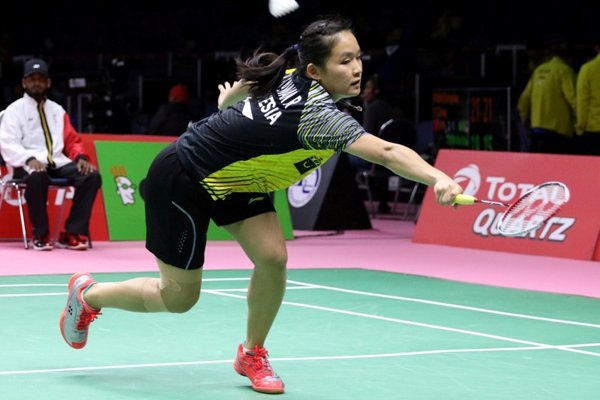 Harianjogja.com, HONG KONG -Ruselli Hartawan, Indonesian champion for women-singles defeated first seed Lee Chia Hsin (Taiwan), 21-7, 21-16, in the Hong Kong Open qualifying round of 2018 which took place at the Hong Kong Coliseum on Tuesday (11/13) 2018), this result was unexpected since Ruselli was only a non-superior player in the tournament.
In the ranking, Ruselli, ranked 65 in the world, is also well behind Lee, who is on the 39th position in the world. But the game of the 20-year-old virgin from Jakarta has managed to kill Lee. Ruselli even took 20 minutes to beat his opponent. In the second qualifying round Ruselli was met by Chinese player Li Xuerui, who previously successfully defeated Kim Hyo Min 21-8, 21-15.
After the game, Ruselli did not name his victory apart from Lee who failed to reach the best skill. In the game, Lee often made his own mistakes which caused Ruselli to advance, especially in the first round.
"I have not been able to measure the appearance because my opponent did not play as usual, I used the match for the field test," Ruselli said on Indonesian badminton on Tuesday.
A similar surprise occurred in the mixed doubles after Ronald Alexander / Annisa Saufika succeeded in overthrowing fifth seed, Zhang Nan / Li Yinhui (China), with a convincing score of 21-14, 21-15. This was the first victory of Ronald Annisa on Zhang Li. In the second round they meet the winner between Nipthiphon Puangphuapet / Savitree Amitrapai (Thailand) against Ou Xuanyi / Feng Yuexing (China).
"We are reasonably satisfied with today's game, we can focus, and usually if we are superior and overtaken, the focus will be lost," said Ronald.
Source: JIBI / Solopos
Source link