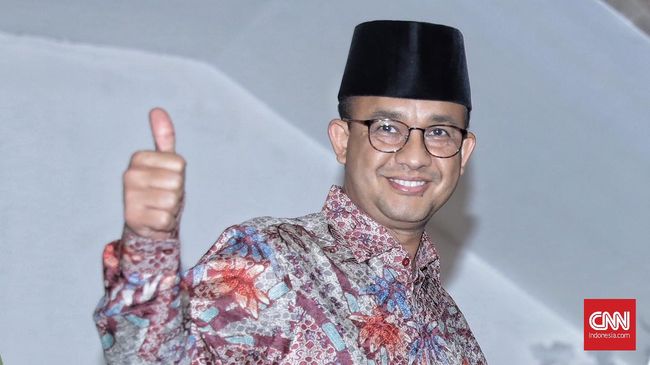 Jakarta, CNN Indonesia – DKI Governor of Jakarta, Anies Baswedan, performs Iduladha 1439 Hijriah Prayer in the courtyard of the City Hall, Central Jakarta, Wednesday (8/22).
Based on the comment from CNNIndonesia.com, Anies and her family arrived at the City Hall around 6:15 PM.
He saw a black peci wearing a white coco shirt wrapped in a black suit and a red sarong.
Arriving at the location, Anies ran straight away and took a seat at the front. Some residents seemed to invite Anies to take pictures together before the prayer activity began.
Also attending the Eid al-Adha prayer was vice-chairman of DKI Jakarta DPRD, H. Mohamad Taufik and regional secretary (Sekda) of DKI Jakarta, Saefullah.
Separately, wearing a solid white shirt, cap and black sarong, vice presidential candidate Sandiaga Uno arrived at 6.30 WIB at Jatinegara Perjuangan Monument, Jl Matraman Raya, Jatinegara, East Jakarta for Eid al-Adha prayer.
Sandiaga said that the reason for performing prayers in this area was because he had promised the local committee since Eid al-Fitr.
"But because there has to be in the city hall at the time, because Mr. Anies Baswedan is in the Istiqlal mosque, so this meets the promise," Sandiaga said. (RBC / asa)
Source link