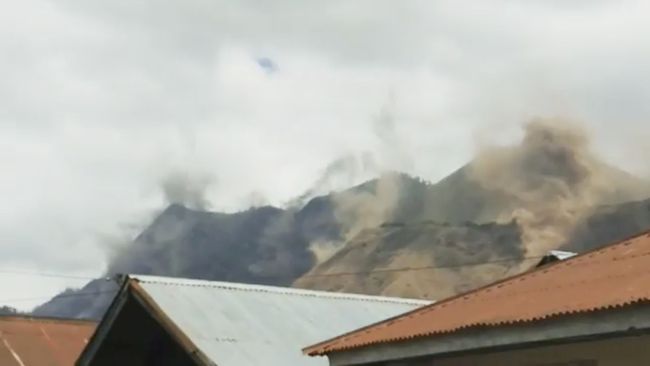 Jakarta, CNN Indonesia – Head of the National Disaster Management Agency (BNPB) Willem Rampangilei claimed to be surprised at the urging of a number of parties, so that the government, in particular President Joko Widodo, has established a national disaster status against the earthquake in Lombok, West Nusa Tenggara (NTB).
"Regarding the status of a disaster like this, I will start with the question: why do we need national disaster status? First of all, people who proposed to establish national disaster status, understand what is being proposed?" Willem said Monday (8/20) to CNNIndonesia.com.
Willem said there were three important considerations before BNPB proposed the establishment of national disaster status to the president.
first, if the local government (pemda) does not function after the Atjeh Tsunami disaster in 2004. At that time, the regional government of Aceh was completely paralyzed by the death toll of more than 200 thousand people and a loss of Reap 49 trillion.
Meanwhile, Willem gave an example of employees of the district administrators in North Lombok who were still working under the bonnet.
"In this case we see that the regional government is still functioning and that the district government is still fulfilling the work function of the government," said Willem, who also acted as a disaster management coordinator.
secondif there is no access to national sources. In fact, Willem said that the government had mobilized aid through ministries and institutions, such as the Ministry of Health, the Ministry of Social Affairs, the Ministry of Education and Culture (Kemendikbud) and others. .
thirdif there are rules that impede the distribution of aid.
"We also have sovereignty rules, for example we issue fast and responsible money, namely the use of reserve funds for disaster management in the form of ready-made funds," Willem said.
On the basis of these three considerations, Willem now stated that his side would not represent an increase in the Lombok earthquake disaster status to the president.
Concerning Citra
Separately, Vice-President of Commission VIII Iskan Qolba Lubis said the government was too busy with the image of the earthquake in Lombok, NTB. As a result, according to Iskan, the national disaster status that is needed is not given.
"Because the government is currently defending the image, even if this is a disaster, the interests have to be removed for a moment," said Iskan, who was contacted by telephone on Monday (8/20).
Politicians from the Prosperous Justice Party (PKS) claim that the committee agreed that the government would immediately include a new status in Lombok. Because the disaster that took place there has been long enough.
The situation according to Iskan has paralyzed the performance of the local government, so that they no longer work in terms of fund management. As a result, according to him, the requirements for determining national disaster status have been met. (Asa)
Source link