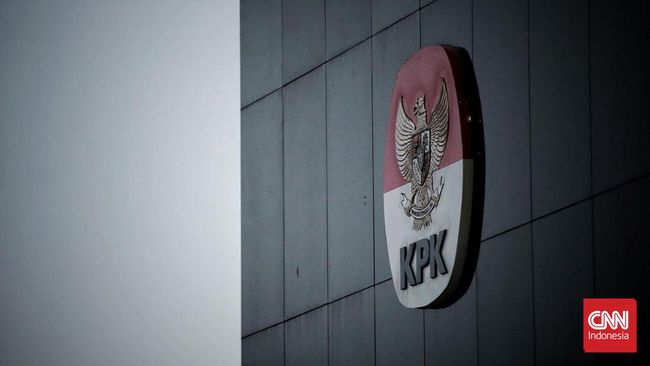 Jakarta, CNN Indonesia – The Corruption Eradication Commission (KPK) has investigated members of Parliamentary Committee XI of PAN Faction, Achmad Hafisz Tohir, in a case of alleged bribery of proposals for regional financial balance funds in the Revised Draft of the National Budget 2018.
The younger brother of former general chairman of the PAN, Hatta Rajasa, was questioned about the mechanism of action in the House Commission XI.
"With regard to the work mechanism in the 11 committees, I explained how the work path and workflow are in the eleven committees," said Achmad in the KPK building, Jakarta, Monday (27/8).
Achmad was investigated as a witness for a suspected member of the House Commission XI of the Democratic Group Amin Santono. Achmad, however, claimed that he was unaware of the alleged bribery case that his fellow colleague Commission XI member had been lured into.
"Yes, we never discussed anything in the eleven committees, the eleven committees only discussed macro assumptions and the budget of the ministry," he said.
For the younger brother of Hatta Rajasa, KPK researchers had investigated PPP chairman Romahurmuziy alias Romi. Romi's research was conducted to investigate the money of Rp1.4 billion found in the home of PPP General Treasurer Puji Suhartono.
In this case, the KPK established the former head of the Housing Development and Settlement Funding department at the Directorate General of the Fiscal Balance Ministry of Finance, Yaya Purnomo and member of the House Commission XI of the Democratic Faction, Amin Santono.
In addition to Yaya and Amin, anti-meat organizations have also imprisoned Eka Kamaluddin as a bribery intermediary and the private party Ahmad Ghiast.
Amin reportedly bribed Rp. 500 million have received two projects in Sumedang Regency with a total project value of around Rp. 25 billion. The Rp500 million would have been part of the total commitment fee of Rp 1.7 billion.
Meanwhile, Yaya played a major role in helping Amin to channel a budget of two projects into the government of Sumedang Regency, West Java. The two projects are projects in the office of housing, settlement and land issues in Sumedang Regency and the project in Sumedang Public Works Office. (Osc)
Source link