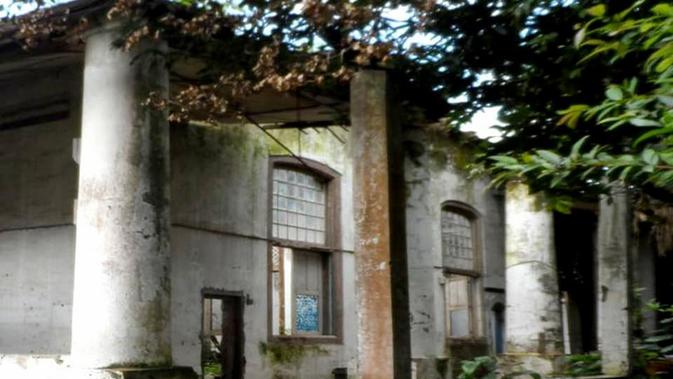 Ratu Farah Diba is one of the historical activists who consistently strives to save the Cimanggis house from the brink of collapse. With regard to the creation of an urban cultural heritage, Farah said: "All expectations of Depok residents have been fulfilled."
Farah said that Rumah Cimanggis was originally in the possession of VOC governor Van der Parra. He asked his family, David J Smith, to build a house on Jalan Raya Bogor KM 34.
The building now better known as Rumah Cimanggis. It covers an area of ​​1000 square meters, with a strikingly wide roof.
The inside shows the 15th style elements of Louise, namely wide and high windows, and curves at the top.
From the Parra with his wife, Andriana Johanna Bake, the house made a stopover. Farah said, Van de Parra, building the house was not without reason.
At that time Batavia was attacked by malaria. As a result, all VOC governors, including Van de Parra, tried to find temporary accommodation.
stopover sites
From the Parra & # 39; s choice fell on Rumah Cimanggis because the area was still fresh. The stopover was plural among Dutch officials when the malaria outbreak struck.
After the outbreak, Van de Parra and his wife returned to his beautiful palace in Batavia. Now the house is known as the Gatot Subroto hospital.
Meanwhile, the house in Cimanggis was only used as a temporary stopover to rest after checking Cimanggis Market. He only came to the house three times a week.
Andriana Johanna Bake is the owner of Pasar Cimanggis or now people know her with Pasar Pal in Kelapa Dua, Depok. The location is not far from Cimanggis House. The market not only sells food, but is often also an official function for travelers.
& # 39; Long ago the Pal market reached the front door of the Cimanggis house, & # 39; he explained.
In 1778 Adriana Johanna Bake died. Rumah Cimanggis was then passed on to the architect. However, it was later confiscated because David J Smith went bankrupt.
"After the bankruptcy of David J Smith, ownership changed frequently, and we found in 1935 that the owner was no longer David J Smith, but Samuel De Mayyer," he said.
Moreover, no one else knows the ownership history. In 1968, RRI took the country into use and used it as a station station location.
Source link