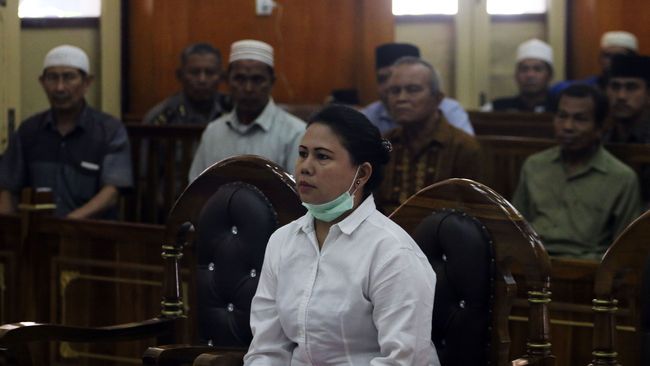 Jakarta, CNN Indonesia – Member of the Committee of the House of Representatives III Risa Mariska assesses the decision of the North Sumatra District Court Judge on the case meiliana can be affected by mass pressure.
The panel of judges sentenced Meiliana to 1.5 years in prison. He is found guilty of blasphemy because of his complaints about the volume of the call to prayer.
"We are afraid that the verdict will be pronounced because the judge is afraid of massive pressure, so that he can not take a fair decision in accordance with the facts," Risa said in a written statement on Saturday (25/8).
The member of the PDIP faction said that the actions carried out by Meiliana do not really fall into the category of religious abuse. According to him, Article 156a of the Criminal Code, which was claimed to be Meiliana, was inappropriate.
In addition, said Risa, the article about blasphemy still tends to be multiple interpretations.
"We see this article subject to multiple explanations, so it is highly compelled to be accused by Ms. Meiliana," he said.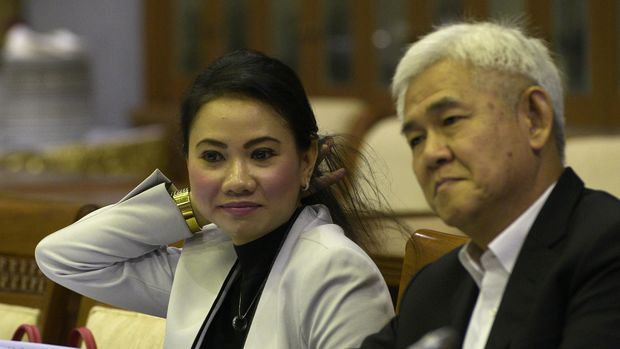 PDIP faction member Risa Mariska (left).
(BETWEEN PICTURE & # 39; S / Sigid Kurniawan)
Moreover, Risa also saw that the case that hit the Meiliana had to be resolved outside the trial, without having to be tried in court.
Risa appreciated Meiliana's decision to appeal against the judge's decision. He hoped that the panel of judges at the level of the higher court could look back on the facts in the Meiliana case.
"It is expected that the High Court Judge can give an honest and free decision on any intervention by a party," Risa said.
Meeting of Judges of the Medan district chairing the Meiliana session, chaired by Wahyu Prasetyo Wibowo. Meiliana, a woman from Tanjung Balai, North Sumatra, was found guilty of blasphemy on Tuesday (8/21).
Meiliana was supposed to have committed blasphemy because of her complaints about the volume call to prayer in her home in Jalan Karya Lingkungan I, Tanjungbalai Kota I Village, South Tanjungbalai District, Tanjungbalai, North Sumatra.
Meiliana's lawyer, Ranto Sabrani, said his party would appeal against the 1,5-year sentence pronounced by the panel of judges.
"We will appeal from yesterday's test," Ranto told CNNIndonesia.com on Thursday (8/23).
(PMG)
Source link