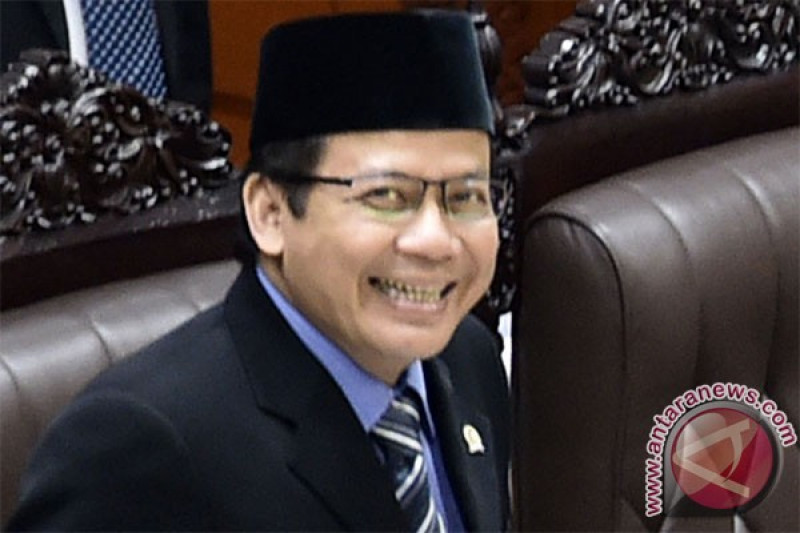 Jakarta (ANTARA News) – Deputy Chairman of the Indonesian House of Representatives Taufik Kurniawan has determined that the new deputy head of the police, Major General Ari Dono, should support the police execution in creating security in the Asian Games of 2018. The National Police in general are the Asian Games that will be opened tonight. The National Police also plays a role in creating a safe and controlled atmosphere, & # 39; said Taufik in a written statement in Jakarta on Saturday.
Dono was appointed deputy head of the police to replace Mr. Pol Syafruddin, who was appointed Minister of Administrative Reform and Bureaucratic Reform.
Inspector General Arief Sulistyanto was appointed head of the National Police Detective Office (Bareskrim) to replace Comm Pol Ari Dono.
According to Taufik, if it were determined from a security point of view, it would be a real support for organizing the Asian Games of 2018.
Taufik judged the safe and supportive atmosphere during the Asian Games, with support of the National Police, to all countries and even the world could prove that Indonesia is safe and able to hold international events.
In addition, he hopes that the new deputy head of police and Kabareskrim can support the implementation of the National Police, especially this year and next year it is said to be a political year.
"Next year we will face the 2019 election, election The President and the legislative elections will be held simultaneously: security and a favorable atmosphere must be created by the national police, including neutrality, must also be given priority," he said. .
everyone is equal before the law.
He also drove several things awaiting completion, can be resolved immediately.
Previously, chairman of the National Police Tito Karnavian, commissioner general Ari Dono, opened as deputy head of police commissioner of police and police Arief Sulistyanto as Kabareskrim on Friday (17/8). ] He said that the election of Ari Dono as deputy head of the police had been carefully calculated and he had consulted with President Jokowi.
Tito found Ari Dono successful in carrying out his duties as Kabareskrim and the right person to serve as deputy head of the police because he had an attitude that complemented leadership in the national police. "He is a calm person and I am sure I will be a good partner to support my duties as head of the police," he said.
Meanwhile, the election of Arif Sulistyanto as Kabareskrim was also based on performance. National Police Human Resources Assistant since 2017
Pewarta: Imam Budil aksono
Editor: Ruslan Burhani
COPYRIGHT © BETWEEN 2018
Source link