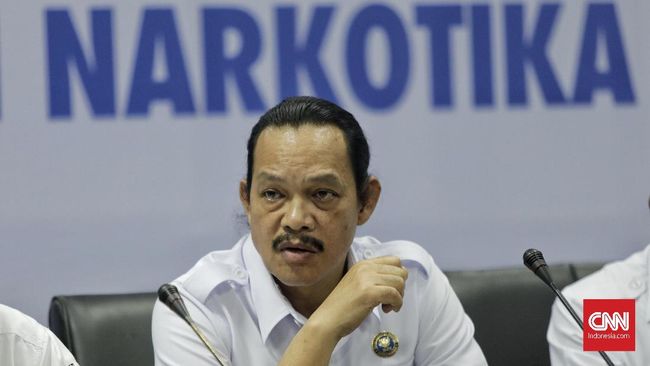 Jakarta, CNN Indonesia – The National Narcotics Agency (BNN) mentions members of Langkat Regional Representative Council (North Sumatra, North Sumatra), with the initials of IH who repeatedly engage in drug trafficking shabu from Malaysia to Indonesia by sea.
BNN delegate for extermination, Inspector General Arman Depari said the information was known after an investigation by IH.
"He admitted it was not the first time he had smuggled methamphetamine from Indonesia to Indonesia many times," he said on Wednesday morning on a written statement (8/22).
The last methamphetamine trafficking that DPRD members of the NasDem party performed was carrying 55 kilograms of methamphetamine, which was carried out in mid-July.
At that time Arman said that IH had become a pursuit for BNN. But he was lost in the village around Pangkalan Susu.
"Ibrahim's statement, when he was being chased by a 55 kg member of BNN Sabu, was taken by car and he himself became a driver, so he escaped chase," he said.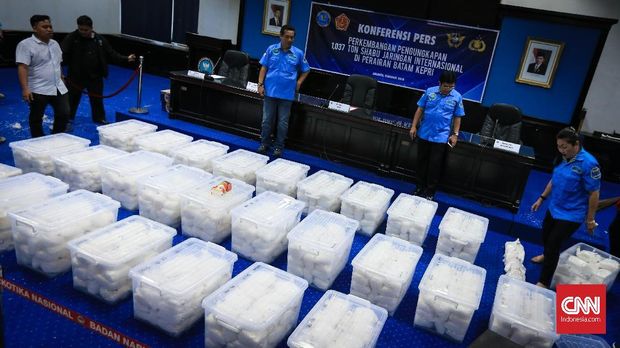 BNN announces the announcement of 1,375 tons of international network in the waters of Batam Kepri at BNN office, Jakarta, Tuesday 20 February 2018. (
Photo: CNN Indonesia / Safir Makki)
For this reason, Arman said that the money laundering team was going to search the house and search for other IH assets to find out whether it was movable or immovable. The search had priority in Atjeh and Langkat.
"To be examined by the law on money laundering," he said.
Earlier, IH was arrested on Sunday (8/19) at the port of Pangkalan Susu in Langkat. He is suspected of having hundreds of kilograms of methamphetamine.
The disclosure of this case began when a team of BNN and the navy secured the wooden boat in the waters of the Strait of Malacca.
From the ship officers took three bags of methamphetamine. The team then developed the ownership of Sabu until Ibrahim was finally caught in the port of Pangkalan Susu.
In addition to IH, the BNN also collected five other figures that were IH's colleagues, namely Rinaldi, Ibrahim Jompak, A. Rahman, Joko and Amat.
In addition to methamphetamine BNN found no less than 30 thousand ecstasy items of very good quality.
(arh / asa)
Source link