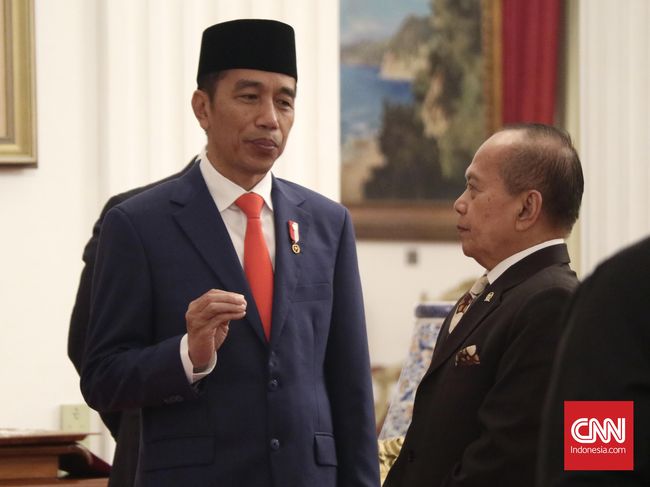 Jakarta, CNN Indonesia – President Joko Widodo a meeting with the vice-chairman Democratic party Sjarifuddin Hasan alias Syarief Hasan in the State Palace on Wednesday (19/9) & # 39; in the morning, after the inauguration of NTB governor and vice-governor Zulkieflimansyah and Sitti Rohmi Djalilah.
Based on the observation, they were both seen talking nonchalantly about sambir standing at the dinner table, where the president usually met his guests after the official event.
The conversation lasted less than five minutes and then it was over because the president had to take a picture with the new NTB leader.
After the meeting, Syarief said his presence was meant to represent chairman of the Democratic Party, Susilo Bambang Yudhoyono, at the inauguration. The Democratic Party is one of the carriers of the Zul-Rohmi pair.
He said that there were not many things that could be discussed with the president in such a short time.
"Basically he sent Mr. SBY greetings, hopefully communication will improve," said Syarief in the State Palace on Wednesday (19/9).
SBY was also called to give his respectful greetings to Jokowi.
Syarief denied having discussed the issues of the Democratic Party with the Asia Sentinel with regard to state money laundering of $ 12 billion in the Century Bank case.
The problem was then drawn to the palace because of the spread of the photo of KSP Chief Moeldoko and even Jokowi together co-founder Asia Sentinel Lin Neumann.
"We did not talk about it, it is too short for the interview." Thanks to this (president) for representing SBY, "he said.
(chri / arh)
Source link