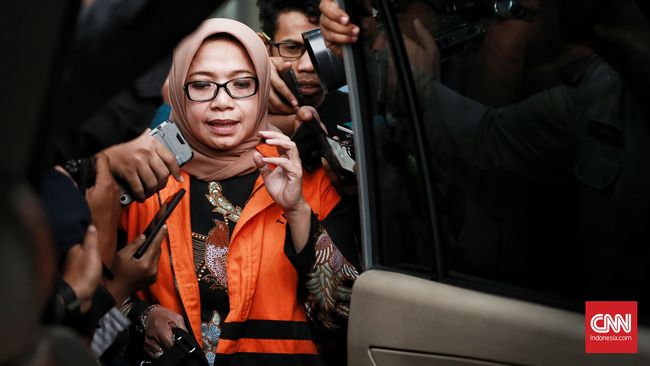 Jakarta, CNN Indonesia – Former Vice-President of the House of Representatives of the Commission VII Eni Maulani Saragih said he only performed party tasks to oversee the Riau-1 PLTU project that led to bribery. Eni, who is a party from the Golkar party, was one of the people arrested by the KPK with regard to the project.
"Yes, I told the researcher that I was only a party officer and that it was the duty of the party to watch over the Riau PLTU," said Eni in the KPK building, Jakarta, Tuesday (28/8).
Eni said he had submitted all the facts about the alleged bribery case in connection with the contract agreement on the construction of PLTU Riau-1 to KPK researchers.
According to reports, he and former social minister Idrus Marham received a gift or promise from shareholders of Blackgold Natural Resources Limited Johannes B Kotjo. Eni reportedly said Rp. 6.25 billion have received Kotjo in stages.
The politician Golkar only admitted that he did not want to attract others in the case of alleged bribery of the PT PLN electricity project.
"I do not want to attract others, that's what I said, I made it clear to the researcher and it's based on the facts, of course," he said.
Previously Eni admitted that part of the alleged bribe, worth Rp2 billion, was used for the Extraordinary National Conference of Golkar (Munaslub).
During the National Conference, which was held in mid-December 2017, the Minister of Industry Airlangga Hartarto was elected acclamation as general chairman replacing Setya Novanto.
(Osc)
Source link