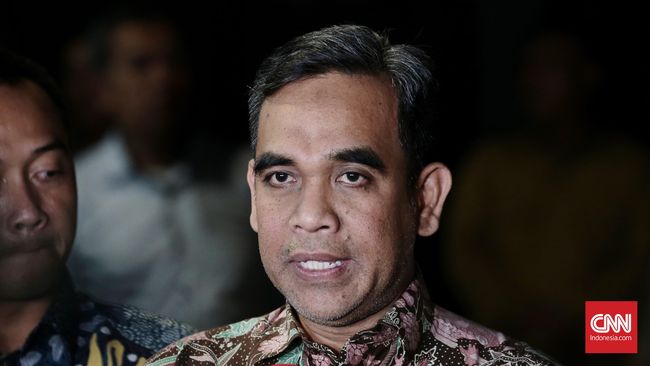 Jakarta, CNN Indonesia – The Gerindra party considers it necessary to evaluate the regional police chief and the head of the regional intelligence service (Kabinda) because of the repatriation of movement activist # 2019antiPresiden Neno Warisman.
"There must be an evaluation. If something goes wrong, Kabinda wants the regional police commander, if it is not right, it will disturb you." Many want Kabinda, regional police chief, there are still many people with integrity, " said Gerindra party secretary general Ahmad Muzani in the parliament complex, Jakarta, Monday (27/8).
In the case of the repatriation of Neno in Riau, according to Muzani, BIN must reread its main tasks and functions, namely as a supplier of information and assessing the situation.
With this task, Muzani continues, BIN provided information material to policymakers in regions such as the Regional Police Chief, Regional Commander and Governor.
"He did not appear alone, but he did indeed appear:" I am Kabinda. "This is another Intel model, so what does it look like," he said.
Moreover, according to Muzani, the # 2019 movement of pre-president is not an act of betrayal.
He also felt that the movement was relevant to the democratic climate that was applied in Indonesia. Because, if the movement of # 2019 changes, the president is considered irrelevant, Muzani questioned the movement of the camp of Joko Widodo who also made a support movement.
"What is relevant means what, the movement of Jokowi remains Yes, no Yes, there are a lot of banners, it is really big in Jakarta." Is it relevant or not? If it is the way of thinking, "Muzani said.
"So in a democratic area it is not disturbing, the most important thing is to maintain unity and integrity, the most important thing is to believe in the fundamental Pancasila of our country," he said.
The State Intelligence Agency (BIN) had previously ruled that the steps taken by the authorities to repatriate activists # 2019Genant President Neno Warisman from Raiu returned to Jakarta in an effort to avoid horizontal collisions.
"The call to return to Jakarta against Neno Warisman is the best way to prevent collisions and casualties and of course new problems will arise regarding the legality of the event," said BIN Chief spokesperson Hari Purwanto by his written statement on Monday (27/8),
He explained that Neno's presence at the time was to attend the music tour entitled "# 2019 Change President". But the event did not get permission from the local police. (Clear)
Source link