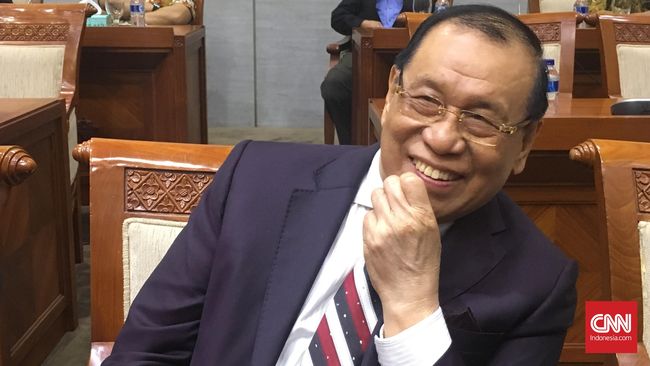 Jakarta, CNN Indonesia – Chairman of the Committee of the House of Representatives III Kahar Muzakir was appointed to fill the vacancy as chairman of the DPP coordinator of the Golkar party after the resignation of Idrus Marham was the result of an alleged corruption in the Riau-I PLTU case.
"The Golkar party DPP has appointed its successor (Idrus) in the DPP, namely the brother of Pak Kahar Muzakir, chairman of the Committee of the House of Representatives III," said the party chairman of Golkar, Airlangga Hartarto, at a press conference in his office on Friday (8/24).
Kahar is a senior politician from the Golkar party. The former chairman of the DPR Budget Agency served as chairman of the DPP of the Golkar Party Party in the leadership era of Setya Novanto.
Kahar was also appointed by Setnov as chairman of the Golkar faction after the national Bali Conference in 2016. However, Kahar was again removed from his post after singing to Setnov. Later in April he was replaced by Robert Joppy Cardinal.
Meanwhile, the DPP of Golkar, Airlangga said, today received the resignation letter from Idrus Marham.
The DPP of Golkar, he continued, expressed his appreciation for the willingness and spirit of Idrus & knight to step down as administrator.
"So that those involved can concentrate on addressing legal issues, and we all pray that Mr. Idrus Marham stands firm against this test and this is a good political culture and should be an example for everyone," he said.
Airlangga ensured that Golkar remained determined to support the steps of the KPK to resolve the Idrus case fairly and thoroughly.
Idrus Marham had previously resigned as Minister of Social Affairs and the Administrators of the Golkar party. This was done as a form of responsibility for himself and to concentrate on facing his lawsuit.
(Ugo)
Source link