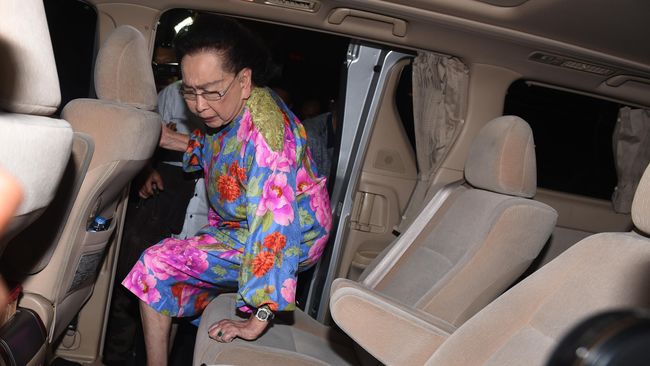 Jakarta, CNN Indonesia – Richard Muljadi aka RAM was arrested by the police for alleged use cocaine in a restaurant in SCBD, Jakarta, Wednesday (8/22) at 02.00 WIB. This case was also linked to one of the Indonesian women's magnates.
Richard is known as the grandson of Kartini Muljadi. He is a businessman who was born in Kebumen, Central Java, May 17, 1930, ago.
Kartini was included in the Forbes 2017 version of the 50 richest people in Indonesia.
In the past Kartini was a judge in the Special Court of Jakarta. After her husband, Djojo Muljadi, died in 1973, Kartini decided to quit as a judge.
He then became a notary and taught civil and civil procedural law in a number of faculties of law in Jakarta.
Kartini transformed into a top notary reliable. He often became a big business subscription in the 1980s.
Kartini then made the law firm Kartini Muljadi & Rekan in 1990. Her name grew even more. Not only nationally, there are also many multinationals that become Kartini's service customers. network with large companies that in the future have been influential in Kartini's family business.
In 2014, Kartini was included in the Forbes list of the richest issue in Indonesia. Even out of 50 names Kartini was the only woman on the list. In those days the wealth of Kartini reached USD 1.1 billion.
In the previous year Kartini was included in the Forbes version of the rich people of Indonesia. He is even in a higher position, number 19.
The main source of Kartini's wealth came from the pharmaceutical company with the Tempo Scan Pacific flag, managed by her youngest son, Handojo Slamet Muljadi. The Kartini family has the largest share in the company. Including Dian Muljadi, son of Kartini.
Kartini was also registered as a member of the Sumber Waras Health Foundation Trustee, which oversees the Sumber Waras hospital.
(Arh)
Source link