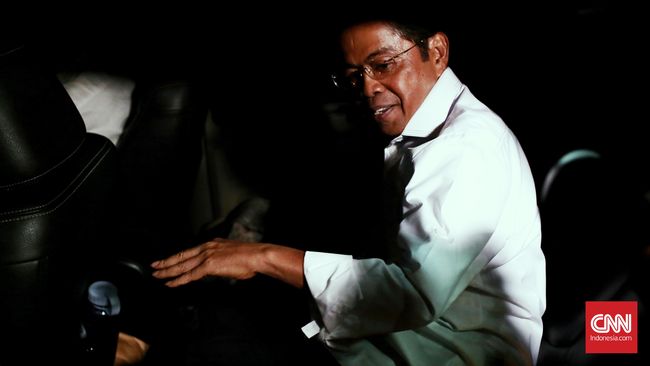 Jakarta, CNN Indonesia – The Corruption Eradication Commission (KPK) has sent a preventive letter on behalf of Idrus Marham to travel abroad to the Directorate-General for Immigration, Ministry of Justice and Human Rights. Idrus is a bribery suspect mentioned in the Riau-1 PLTU building project.
"Feelings already. I have forgotten the date", said vice-chairman of KPK Basaria Panjaitan in the KPK building, Jakarta, Friday (8/24).
Idrus was mentioned as a bribery suspect in connection with the Riau-1 PLTU building project. The former Minister of Social Affairs was reportedly, together with former vice-chairman of the DVV of the Commission VII Eni Maulani Saragih, received a gift or promise from shareholders of Blackgold Natural Recourses Limited Johannes B Kotjo.
The former Secretary General of the Golkar party was suspected of knowing and having an interest in the money that Eni Saragih received from Kotjo, which is around November-December 2017 and has a turnover of Rp4 billion and March-June 2018 around Rp.2.25 billion.
Idrus also reportedly played a role in the effort to sign the Purchase Power Agreement (PPA) in the Riau-1 PLTU building project. The project has now been suspended after the bribery case came forward.
Not only that, Idrus was also suspected of receiving an agreement to get the same share as the quota of Eni Saragih of US $ 1.5 million from Kotjo. The money will be given if Idrus succeeds in helping Kotjo get the Riau-1 PLTU project worth US $ 900 million.
Idrus would violate article 12, letter a or article 12, letter b or article 11, law number 31 years 1999, as amended by law no. 20, year 2001 on the eradication of corruption, article 55, paragraph 1 or article 56. 2 KUHP in combination with article 64, paragraph 1 of the Penal Code.
When the Head of Public Relations and Public Affairs of the Directorate-General for Immigration, Agung Sampurno, was confirmed separately, he admitted that he had not received a preventive request letter in the name of Idrus Marham. Agung said that no letters had been received from the KPK.
"There is no letter from the KPK asking for prevention," Agung said.
(PMG)
Source link