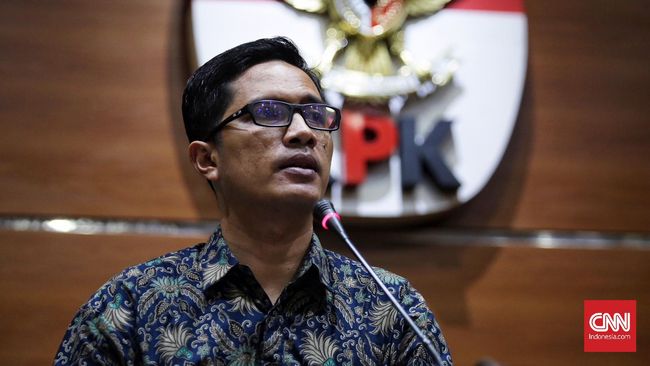 Jakarta, CNN Indonesia – Commission for the eradication of corruption (KPK) searched the residence of the Steffy Burase model on Thursday (8/23) afternoon. From the search, the KPK seized a number of documents that are believed to be related to the alleged bribe of Aceh Governor Iriwandi Yusuf.
"For the second location, a number of documents have been secured that are relevant and related to the handling of cases," said KPK spokesperson Febri Diansyah in the KPK building in Jakarta, Thursday (8/23).
He explained that there were three search points today. First, the Steffy apartment in the Setiabudi Residence district. Second, the home of Steffy & # 39; s friend Farah. Third, Sayuti & # 39; s house, one of Steffi & # 39; s lawyers.
"The second house is in Pengadegan Timur Raya and at Sayuti the house is one of the lawyers here," he continued.
At Sayuti & # 39; s house, the KPK helped to secure a number of documents and electronic evidence. Seizure of documents executed by the KPK to trace the case.
"Documents relating to Aceh document projects and also electronic evidence that can be transferred," concluded Febri.
Steffy is suspected of knowing the case of the funds of the Atjeh Special Autonomy Fund (DOKA). Since 7 July 2018, the KPK has imposed a ban on traveling abroad for six months on Steffy.
Besides Steffy, three other people were also prevented from traveling abroad, namely Nizarli, Rizal Aswandi and Teuku Fadhilatul Amri.
With regard to the alleged bribery case, the KPK has established four suspects. Fourth, the governor of Aceh is not active. Irwandi Yusuf, the Bener Meriah Regent, is inactive Ahmadi, Hendri Yuzal, who is a special staff member of Irwandi Yusuf, and Teuku Saiful Bahri from the private sector.
Irwandi Yusuf, Hendri Yuzal and Teuku Saiful Bahri were suspected of receiving bribes. Meanwhile, Ahmadi & # 39; s suspected of bribes. (Agi)
Source link