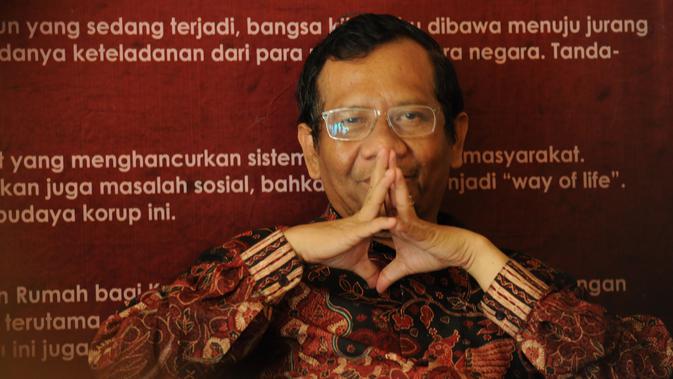 Liputan6.com, Jakarta – The former chairman of the Constitutional Court (MK), Mahfud Md, judged that the parties in Indonesia currently have a bad image. This is reflected in the unrestrained corruption cases perpetrated by party cadres that sit on parliamentary seats.
"It can not be hidden from anyone, it is a very bad image, if we read surveys on the hierarchy of corruption, it always occupies the top of the political parties in the DPR," said Mahfud when he gave material to the PSI candidates. in Balai Sarbini, Jakarta, Monday (8/20) / 2018).
Mahfud said that the presence of a new party in Indonesian politics does not guarantee that the framework will be free of corruption. According to him, the world of parliament is very tempting, and buys and sells real money for personal gain.
"Imagine a law, usually a DIM (problem inventory list) when it comes to natural resources, the political interests are traded, one DIM costs Rp 50 million – Rp 500 million for one board member, and I hear the facts," Mahfud explained .
Although, he hopes that Grace Natalie's party can make a big difference. The birth of PSI in the eyes of Mahfud can be a new historical benchmark on the image of Parliament, stripped of dirty practices as before.
"This feast must be guarded because people are good at punishments, so if you are supported by the people tomorrow, if you can not keep it, you will be punished by the people, because the voice of the people is the voice of God God is always with people, "he concluded.
* Last update of 2018 Asian games from the game schedule, obtaining medals for the latest information from Asia's biggest sports party here.
Source link