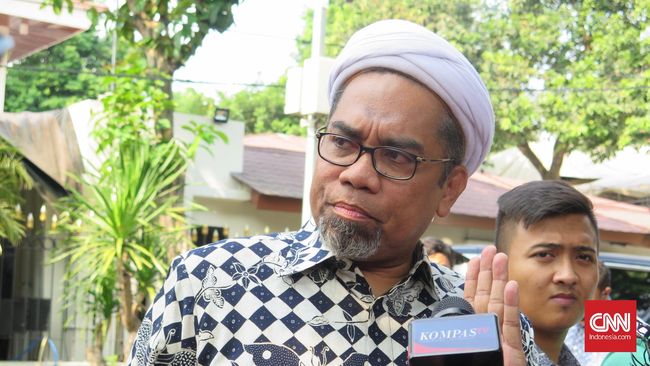 "This is the plot. This is a crowd of security disruptors. I said," Ngabalin said in the case
Familiar election screen
in
CNN Indonesia TV
, Monday (27/8).
"How not, he taught the Indonesian people about a democratic process that is a major disaster," he added.
According to Ngabalin, the meaning of # 2019GantiPresiden is the change of president at 00.00 WIB, 1 January 2019.
This was said by Ngabalin not to be legally regulated. "The law regulates the presidential election instead of arranging presidential change," Ngabalin said.
Ngabalin stressed that the statement was not related to diction or word choice. "It is a problem that you have no public responsibility in educating the Indonesian people, we have to train the Indonesian people for democracy," he said.
"… If you use the president's hashtag, you have no civilization, low civilization and that is often a conspiracy," Ngabalin said.
"This is in accordance with the law: Electoral Law, KUHP Law Article 107 regarding the unconstitutional replacement of the presidential movement," added Ngabalin.
Movement # 2019GantiPresident returned to the limelight after two activists of the movement, namely Neno Warisman and Ahmad Dhani, were confronted while attending the statement.
Neno was not allowed to participate in Declaration # 2019GantiPresiden in Pekanbaru, Riau, while Dhani was Saturday (25/6) in Surabaya, East Java.
Neno was blocked by hundreds of people at the gate of Sultan Syarif Kasim Airport (SSK) II Pekanbaru, Riau, Saturday (8/25) afternoon. While Dhani was rejected by a group of people who did not agree with the activity after receiving a refusal from the anti # 2019 masses.
Source link