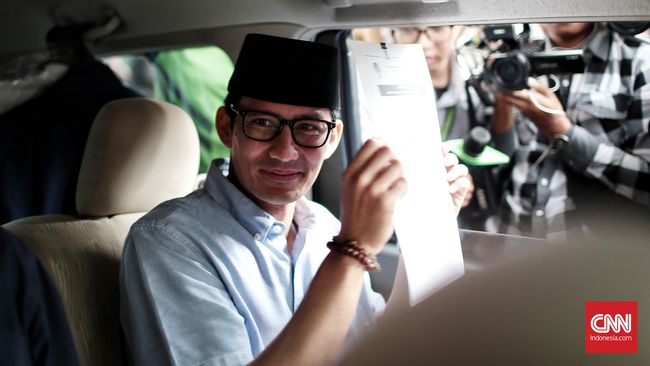 Jakarta, CNN Indonesia – Vice Chairman of the Board of the Gerindra Party Djoko Santoso said it would form a religious task force (Satgas) within the Povowo Subianto-Sandiaga Uno Winning Team.
According to him, the task force is filled with a number of interreligious figures.
"There is a religious working group," Djoko said to reporters from the DP office Gerindra Party, Ragunan, South Jakarta on Monday (8/20).
However, he refused to reveal the names of interreligious figures who would be included in the task force, even when asked about the possible participation of figures from the Islamic Defenders Front (FPI) social organization. Rizieq Shihab and former President of the Constitutional Court (MK) Mahfud MD.
Djoko was also reluctant to reveal the task of the Religious Task Force in winning the Prabowo-Sandi. He only said that his party would immediately announce all names of people who entered the Prabowo-Sandi Winning Team after being approved by all coalition members of the political party.
"I am not ready to announce, because later if there is a change, it is not right," he said.
According to him, his party is currently taking stock of the names of people who are included in the Prabowo-Sandi Winning Team. According to him, the names will be communicated with the political parties of the coalition members namely Democrats, PANs and PKS on September 4, 2018.
"(Is taken to the coalition) on the 4th, we continue -updateand that is expected to be a consensus of all coalition parties, "he said.
Moreover, Djoko expressed his willingness to serve as chairman of the Prabowo-Sandi Winning Team in the presidential election (Pilpres) 2019.
"It is clear that people are ready to fight bullets," he said.
(Ugo / PMG)
Source link